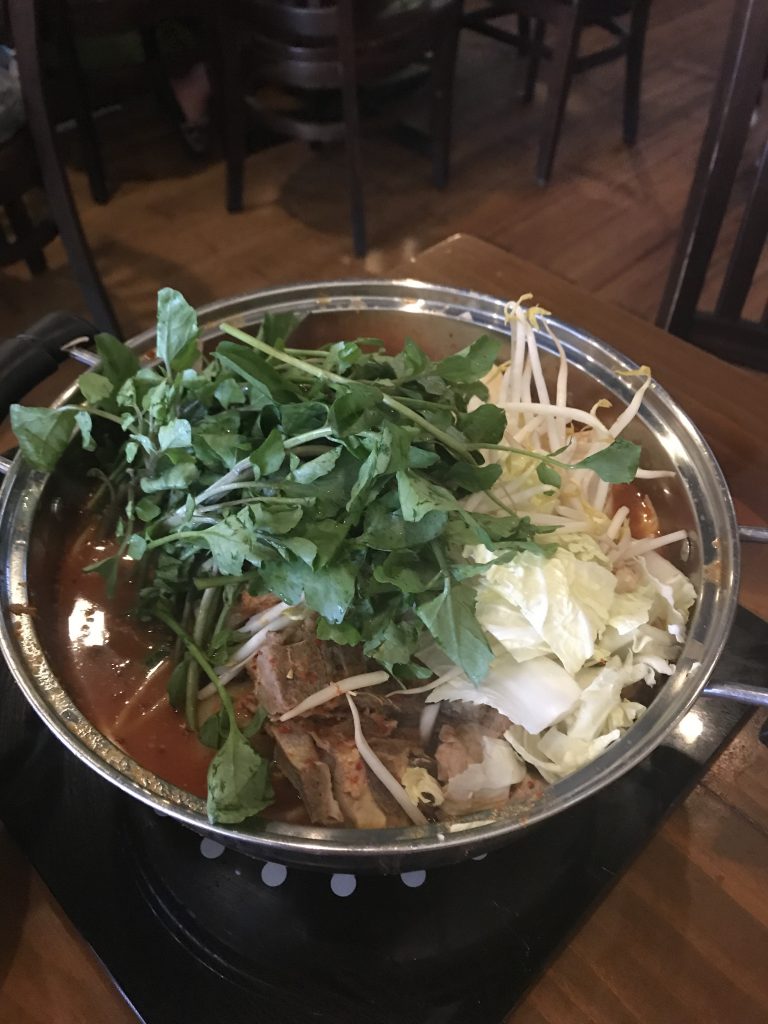 When you're craving for Korean and live in an area that's become a breeding ground for the newest and hippest Asian Restaurants, I had to go on a little adventure. Hanmaru was next on my list.
Review #038
Restaurant Type: Casual Dining.
Good for: Meeting Friends and Dinner.
My short summary sentence: 1 word, 3 syllables: Gamjatang!
Food (65%)
Taste to price 4.5/5
Quality to price 4/5
Portion to price 4/5
Average = 4.17
Service (20%)
Friendliness 4/5
Promptness 4/5
Average = 4
Cleanliness (15%)
Bathroom n/a
Dining area 4/5
Kitchen area 4/5
Average = 4
Overall Score = [F(.65)]+[S(.20)]+C(.15)]
= [2.71]+[0.8]+[0.6]
= 4.11
What else to know: When I looked through the window, I was glad to see a lot of people inside. Having never been there before, I had no idea what the restaurant's flagship dish was. When the waitress walked me to my table, it was pretty obvious at that point what it was, Gamjatang. "Ah ha!" I said to myself. Pretty much, everyone was eating Gamjatang which made an indecisive person like myself, an easy order. Overall, the food was as delicious as the pictures look. Vegetables were so fresh & clean. The pork was oh so tender and flavorful. In addition, I really enjoyed their Banchan. I would go back there within a heartbeat, even on these hot humid summer days.