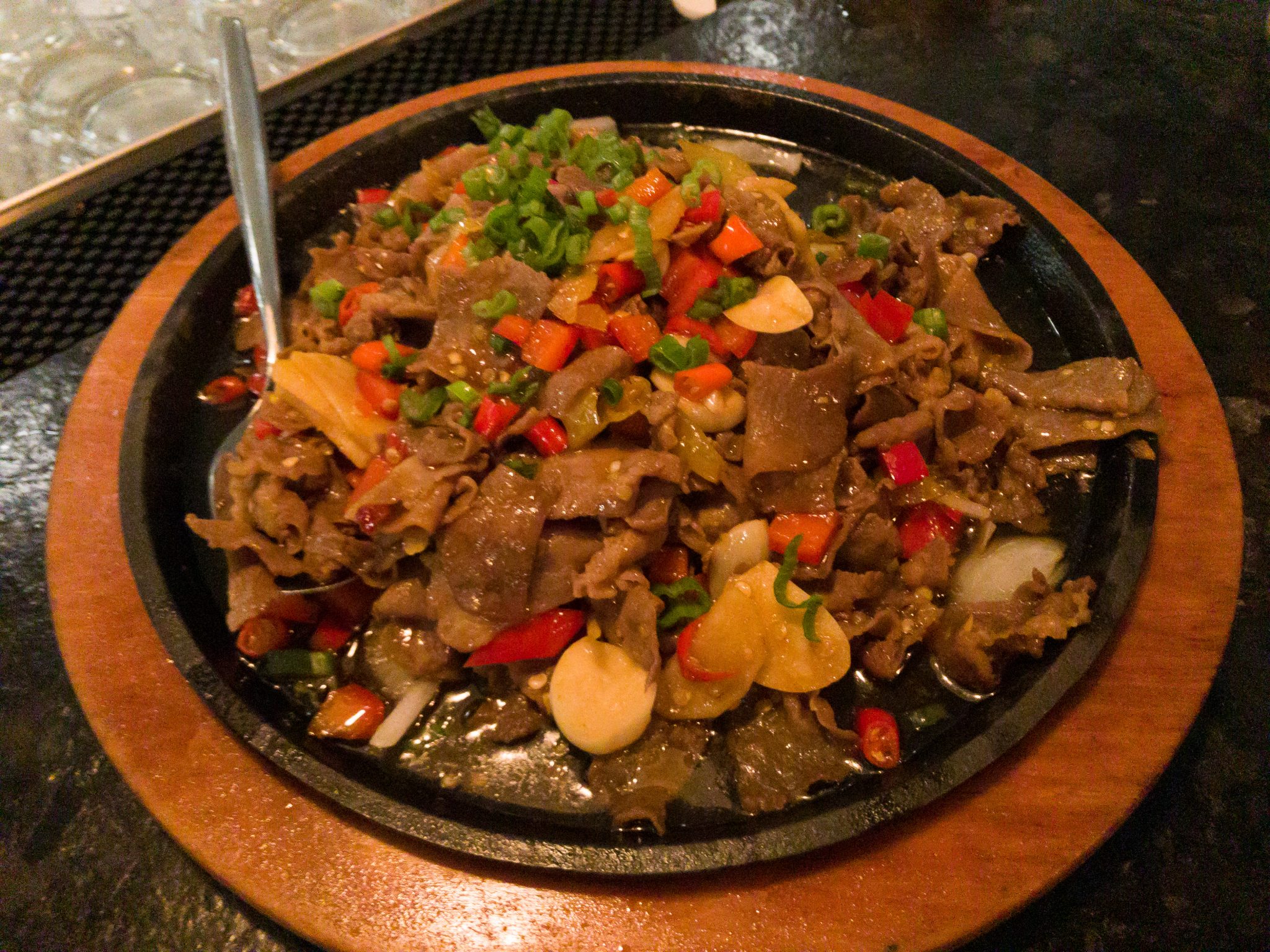 [4.18/5] I was wrong, like dead wrong. When I first came to Sumiao Hunan Kitchen for their soft opening last year, I was not impressed. Mainly because it had the makings of a PF Changs clone. You know very well what I mean, overly fancy interior decor serving small portioned, okay chinese food at ridiculous prices. I told myself I would not go back there. That was then. A year later, to my surprise a few friends of mine convinced me to go back. Read more to find out how they've changed my initial impressions.
Review #057
Restaurant Type: Casual Dining.
Food (65%)
Taste to price 4/5
Quality to price 4/5
Portion to price 4/5
Average = 4
Service (20%)
Friendliness 4.5/5
Promptness 4.5/5
Average = 4.5
Cleanliness (15%)
Bathroom 4.5/5
Dining area 4.5/5
Kitchen area 4.5/5
Average = 4.5
Overall Score = [F(.65)]+[S(.20)]+C(.15)]
= [2.6]+[0.9]+[0.68]
= 4.18
The Pluses…
+ Great place for any occasion and any time of the day, really. Lunch, Dinner, Seasonal, as well as Drinks Menu galore. Perfect restaurant for dates, family, and friends. The AMBIANCE makes this a special one. You'll see a mixed crowd of both Chinese and non-Chinese which tells me this restaurant offers something for everyone. The energy is great and when I went, they had LIVE MUSIC playing. I couldn't ask for a better night out.
+ Free WIFI. What Chinese restaurant offers free wifi do you know of?
+ QUALITY dishes. Each one was actually SPICY which is what I liked. None of that weak sh*t! I had the BEEF STRIPS W. PICKLED RADISH, HOMETOWN SAUTEED EEL POT, and the HOT KISS. They were all oh so delicious. Because these plates were so good, I wouldn't change a thing. I'd get these dishes again within a heartbeat.
+ For a restaurant of this caliber, I was surprised by the PORTION SIZES. Lets just say 'skimping' is not in their vocabulary.
+ CUSTOMER SERVICE. Full wait staff with knowledgeable bartenders. You will see lots of staff walking around available for any need. They're also friendly which can make a difference. Waiting 30 minutes for water shouldn't be an issue.
+ Full Service Bar. Great variety of Chinese themed cocktails, both Chinese and local brews. Try the JASMINE TEA LAGER, the beer I never knew I wanted. Ever since then, I've been looking for it but have come up disappointed at the packaging store. Tell me where I can find this!
+ CLEAN! It's just as clean as it first opened and a year has passed. Amazing job.
+ Somewhat open kitchen over by the corner. Open kitchens are always a plus for me and even better when staff are fully uniformed because it tells me they take cooking seriously.
The Negs…
– No major negatives here.
The Neutrals…
o PRICEY. Be warned that it is on the pricier side but for good reasons, not without merit. You get exactly what you pay for here which means a fully staffed restaurant, quality, authentic foods, and extra clean facilities. If you can find me a restaurant that offers all that at low prices feel free to call me out!
In Conclusion…
Do not underestimate the power of word of mouth and restaurants listening to their customers needs. It's amazing to me what Sumiao has done the past year. It's like they read the reviews and have a team working to make adjustments. That, to me, speaks volumes. Prices maybe high, but honestly I can't think of another Chinese place that offers a similar overall package as Sumiao Hunan Kitchen. They really outdid themselves here. I don't see another restaurant contending with them for years to come. Until then, I will keep coming here for one of the best Chinese food the Boston area has to offer.
#ChowYouLater