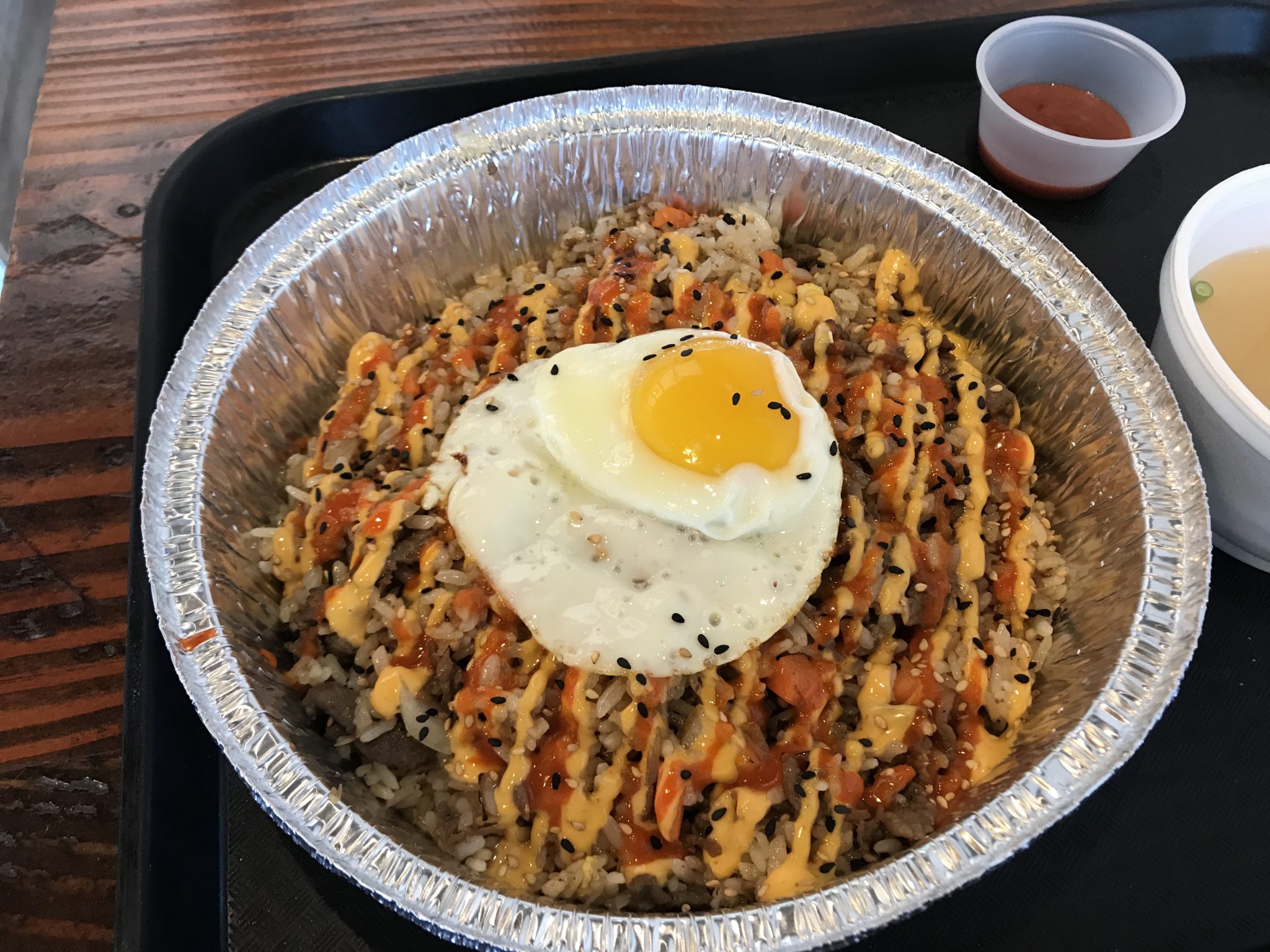 With almost 300 reviews and 4.5 stars, I'd be a fool not to try this place out.
Food: See pic (65%)
Taste to price 3/5
Quality to price 3/5
Portion to price 3/5
Average = 3
Service (20%)
Friendliness 3.5/5
Promptness 4/5
Average = 3.75
Cleanliness (15%)
Bathroom n/a
Dining area 5/5
Kitchen area 5/5
Average = 5
Overall Score = [F(.65)]+[S(.20)]+C(.15)]
= [1.95]+[0.75]+[0.75]
= 3.45
What else to know: And maybe I'm a fool to be in the minority here but I didn't think the food was special. I had the Beef Coreanos Bowl and it was just OK. The flavors did not pop. If it's supposed to be spicy, it wasn't there and if it was supposed to be flavorful, I didn't taste it. The next time I come by, I promise to try to their other dishes such as the tacos and fried chicken because I really want to like this place! Then update my review to give a more rounded rating but for now, the food gets a 3 for me. Besides that, the cashier was friendly and the establishment is very clean.