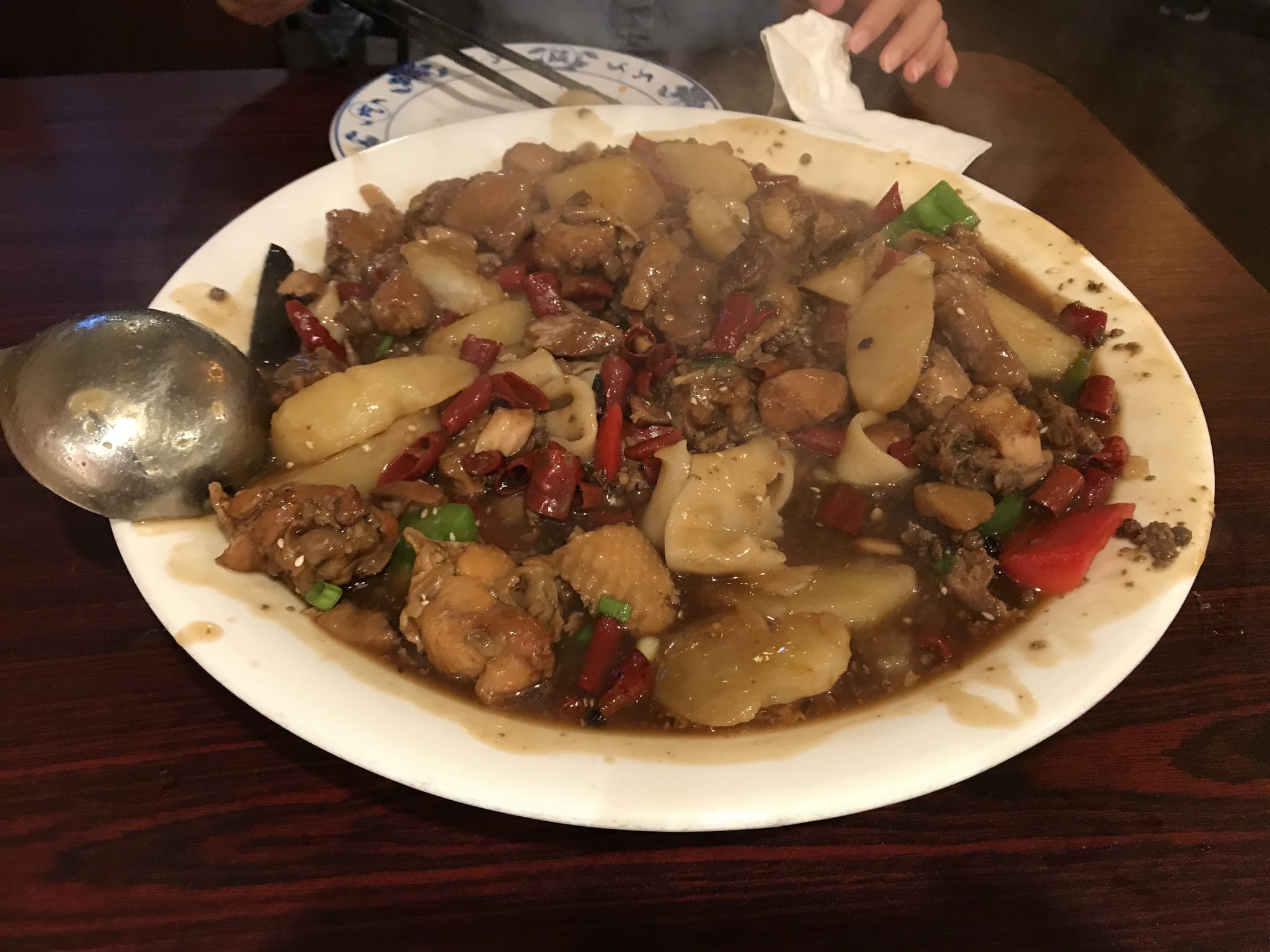 I lost count trying to remember the amount of times I've visited Shaanxi Gourmet. This place has been a part of my driving route after shopping at the Natick Mall. There's only one dish I come here for and it's the Da Pan Ji, which literally translates to Large Plate Chicken. See pics to begin salivating.
Food: See pic (65%)
Taste to price 4.5/5
Quality to price 4.5/5
Portion to price 5/5
Average = 4.67
Service (20%)
Friendliness 3/5
Promptness 3/5
Average = 3
Cleanliness (15%)
Bathroom 3/5
Dining area 4/5
Kitchen area 4/5
Average = 3.67
Overall Score = [F(.65)]+[S(.20)]+C(.15)]
= [3.04]+[0.6]+[0.55]
= 4.19
What else to know: Although not really a Shaanxi speciality and more of a Xinjiang one, of all the places I've tried in the Boston area Shaanxi Gourmet has the best Da Pan Ji making it a hidden treasure since it's not even a highlight in their menu. I have yet to try their other dishes simply due to their Da Pan Ji literally being too large for me to get anything else. My GF and I always end up taking the rest home! For $21.95 + $3 for noodles, I can say it feeds about 3.5 people which makes it a steal of a deal. At this rate, I don't think I'll ever get the chance to try their main draws of Roujiamo (Chinese burger) and Paomo (Lamb Soup w/ Pita Bread).