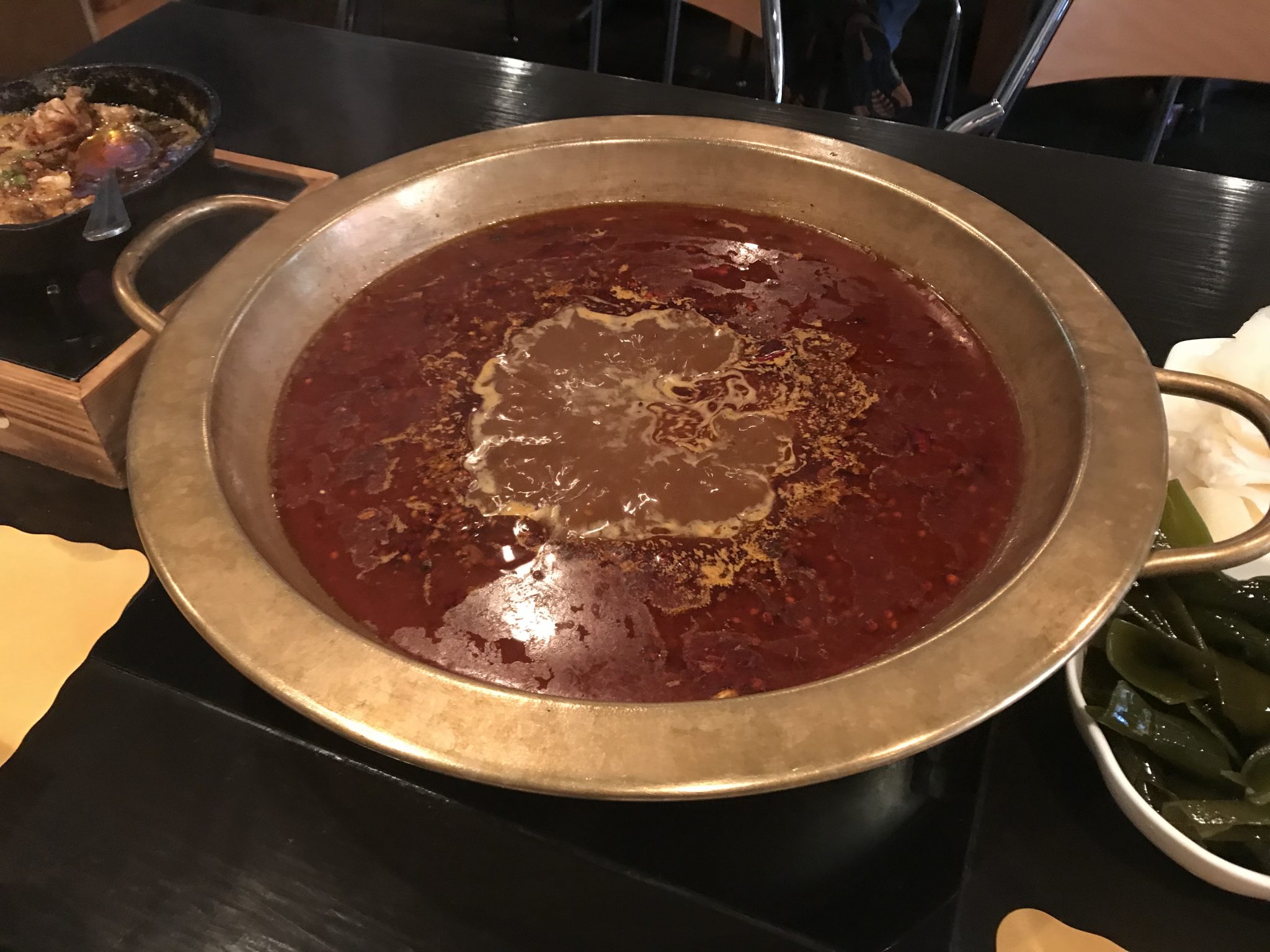 If you want to try something different, want to go somewhere "foreign", and love spicy hot pot, I strongly recommend this place. It's a small ma and pa type of restaurant. My GF and I have been going here for almost 2 years now!
Food: See pic (65%)
Taste to price 5/5
Quality to price 4.5/5
Portion to price 2.5/5
Average = 4
Service (20%)
Friendliness 4/5
Promptness 4/5
Average = 4
Cleanliness (15%)
Bathroom 3.5/5
Dining area 5/5
Kitchen area 4/5
Average = 4.17
Overall Score = [F(.65)]+[S(.20)]+C(.15)]
= [2.6]+[0.8]+[0.63]
= 4.03
What else to know: Be ready. The prices here seems to be getting more expensive. After the price of the broth and a few items, it can easily become expensive so monitor your orders. Besides that, this is my favorite place to get hot pot. They have some things in their menu you just cannot find anywhere else in Boston. They also have a self-serve mini sauce bar (similar to Spring Shabu Shabu) that's got to be taken advantage of. My go-to sauce mix is minced garlic, chili peppers, scallions, sesame oil, soy sauce, red vinegar, and a bunch of cilantro. You can also ignore the word "sushi" in their name because there's nothing sushi about it. They actually removed their sushi menu because their customers only go there for one thing, Spicy Hot Pot!