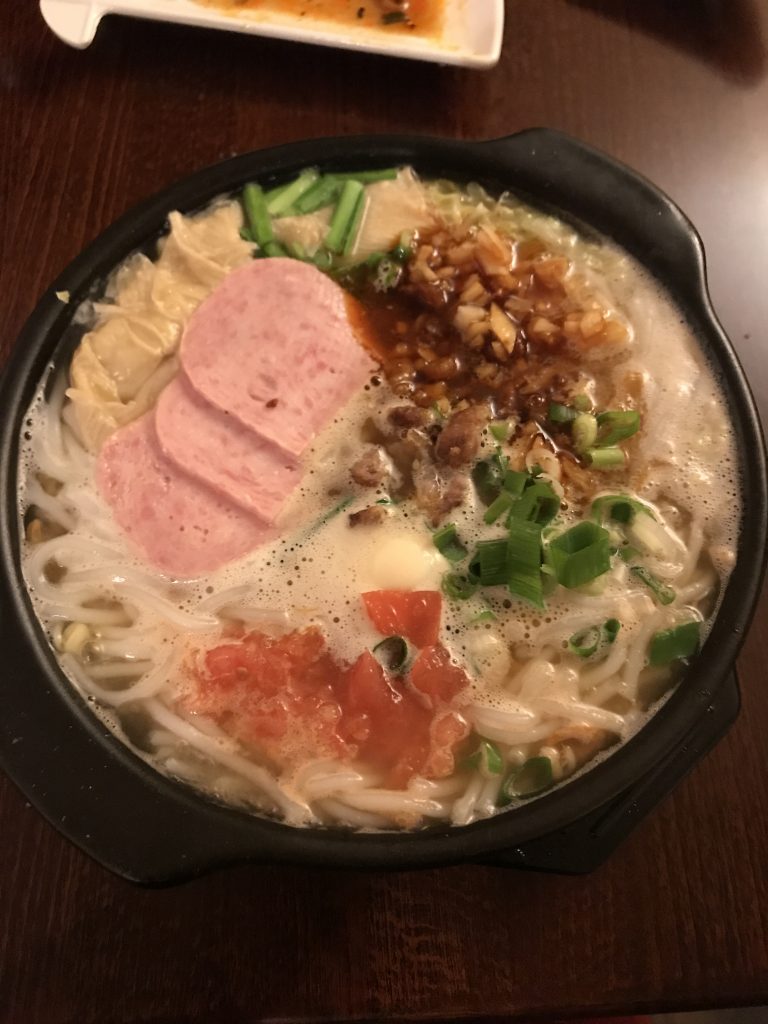 In the mood to try other noodle soups besides pho or ramen? Well, I've got the place for you. South of the Cloud specializes in rice noodle soups from Yunnan and they are mighty delicious. 
Food: See pic (65%)
Taste to price 4.5/5
Quality to price 4/5
Portion to price 4/5
Average = 4.17
Service (20%)
Friendliness 3.5/5
Promptness 4/5
Average = 3.75
Cleanliness (15%)
Bathroom n/a
Dining area 4/5
Kitchen area 4/5
Average = 4
Overall Score = [F(.65)]+[S(.20)]+C(.15)]
= [2.71]+[0.75]+[0.6]
= 4.06
What else to know: I've been coming here since their grand opening last year. Each time, I've seen some kind of improvement in their operations or soups itself. I remember their first day and they were extremely slow. I was so close to leaving that day as I waited 40 minutes for a table and another 30 minutes for my noodles. In the end, I'm glad I stuck through it as I would have missed out on a gem. Nowadays they are streamlined and the food comes out pretty quickly. Times sure has changed, for the better 🙂 If I'm starving my go-to has always been the Rice Noodle Soup in Clay Pot accompanied by the Crispy Fried Pork.
What I like is the minimal menu, it makes ordering a cinch. You barely see that from a Chinese restaurant in the US. I dislike having to go through chapters of a menu trying to figure out what their restaurant is known for. You don't want to be that guy eating raw oysters at a cheeseburger joint only to run to the toilet minutes later. Because of this minimal design, the food has always been consistent which is another plus for me. This puts me at ease knowing I can rely on this restaurant each and every time.