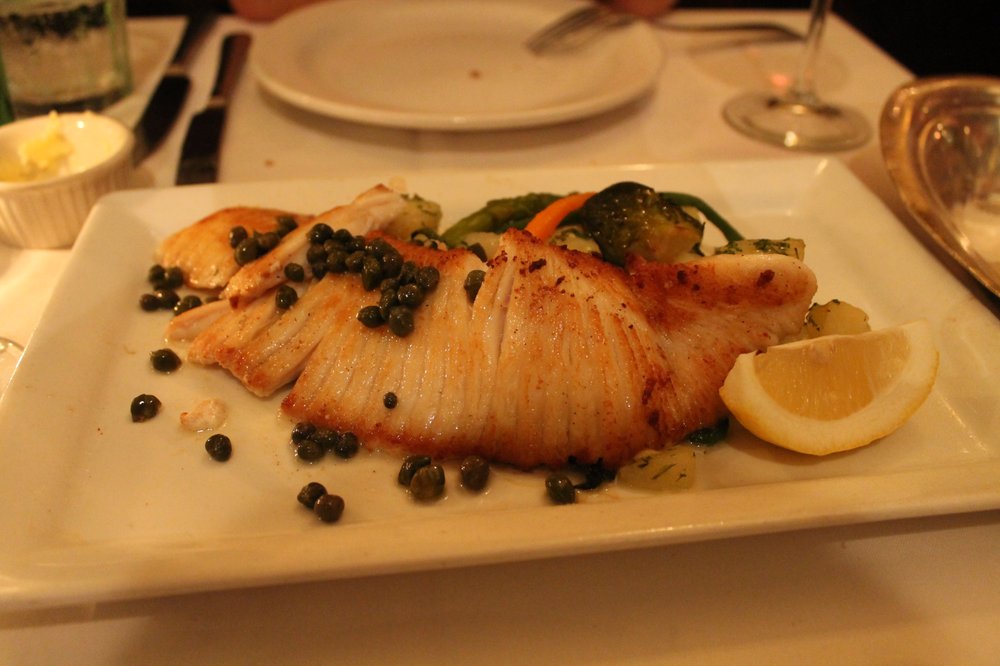 [4.11/5] So Boston doesn't have much for French Cuisine. We're known more for Italian, Seafood, and Chinese. At times, I will want some French and when I had a sudden craving for foie gras I knew Ma Maison would be next on my list. How does this Beacon Hill favorite stack up? Let's find out.
Review #048
Restaurant Type: Fine Dining.
My 1st Impressions: Mi casa es su casa? Whoops, wrong language.
Food (65%)
Taste to price 4/5
Quality to price 4.5/5
Portion to price 4/5
Average = 4.17
Service (20%)
Friendliness 4/5
Promptness 4/5
Average = 4
Cleanliness (15%)
Bathroom 4/5
Dining area 4/5
Kitchen area 4/5
Average = 4
Overall Score = [F(.65)]+[S(.20)]+C(.15)]
= [2.71]+[0.8]+[0.6]
= 4.11
The Pluses…
+ Prices were very decent. French food is known for higher priced dishes. For everything you get, this is truly a value pick and then some. The prices here are not out of the ball park ridiculous.
+ If the restaurant was trying to achieve an intimate setting, they've excelled at that. It was very romantic with dim lights, cozy furniture, and warm settings. I felt like I was welcomed to a second home.
+ The Dinner Menu may just be a page but there's enough variety there to keep you exploring and coming back for more.
+ I usually don't socialize with my neighbors, but man we were sitting so close to each other it was inevitable. This was a positive experience as we practically shared food with each other and exchanged entree suggestions.
+ SIX BURGUNDY ESCARGOTS IN GARLIC PARSLEY was good. It was still hot 15 minutes in because of the cast iron pan. When you bite into it, it was so tender and juicy. I was an experience more so than a dish.
+ PAN SEARED FOIE GRAS WITH RED PEARS was pretty good. Sweet, but not overboard and it surprisingly balanced well with the foie gras. Pair it with a KRONENBOURG.
+ Couples galore! Great date night or even going solo.
The Negs…
– No major negatives here.
The Neutrals…
o Bread was ok. I can't really complain since it's complimentary with the meal but I would expect it to be more like a french baguette; crispy on the outside and soft, airy in the middle.
o I generally prefer foods with as little salt as possible so for me, I thought the SAUTEED RAY WING was a little salty perhaps due to the capers. Besides that, it was cooked the way I liked it.
In Conclusion…
Just like the name implies, I felt very welcomed like an honored guest. The ambiance felt like another home, as it was tiny cute and intimate. I also enjoyed interacting with other guests. Even if you're not in a social mood, it's difficult not to ask the neighbors what they ordered or to stir up a small talk. I was welcomed every step of the way, and they did a great job hosting. I felt like an honored guest and for that, plus the good food, I will come back.
#ChowYouLater