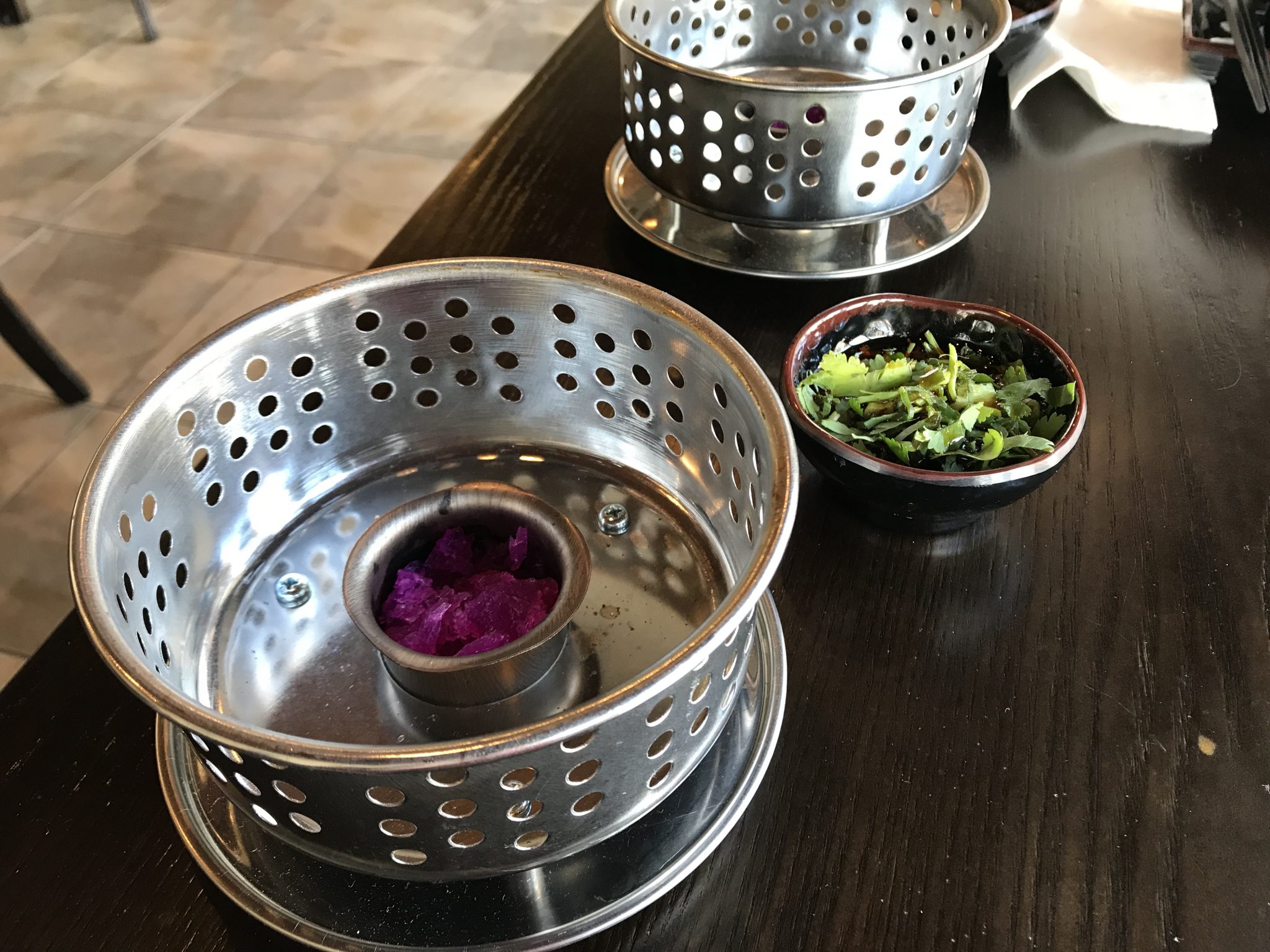 This placed was once a Hookah Bar, then it became a "Pot" Bar… I thought to myself, "Wow, this is a Boston first."

Food: See pic (65%) 
Taste to price 4/5
Quality to price 3/5
Portion to price 3.5/5
Average = 3.5

Service (20%)  
Friendliness 3.5/5
Promptness 2/5
Average = 2.75

Cleanliness (15%) 
Bathroom 5/5
Dining area 5/5
Kitchen area 5/5
Average = 5

Overall Score = [F(.65)]+[S(.20)]+C(.15)]
   = [2.28]+[0.55]+[0.75] 
   = 3.58

What else to know: I was sort of right on the first pot bar thing but wrong on so many levels of my imagination :$ This place is a Hot Pot Full Service Restaurant. Something was lost in translation from Chinese to English. 

I actually came here on their soft opening back in March so I will have to come back for another review. I'm sure they've streamlined their processes and changed menu items since then. This place is a little bit of a different twist to your typical hot pot. Instead of throwing the veggies and meat yourself into your pot, they bring the pot to you already mixed. In otherwords, DIY hot pot became DIFM hot pot. I ordered the House Special Hot Pot which took quite some time to arrive. I will give them the benefit of doubt and label this a soft opening hiccup. As for the soup, it was pretty tasty considering I'm a fan of mala flavored foods but I did notice the price. At $12.95 with the selected veggies and meat, it was a little steep factoring in the portion and time of the day as I came in during lunch hours. Could a lunch menu be in development 🙂 ? I think it would help them a lot. I conclude by wishing this place best of luck and I look forward to my second visit. Good luck guys.
House Special

Fried Fermented Tofu