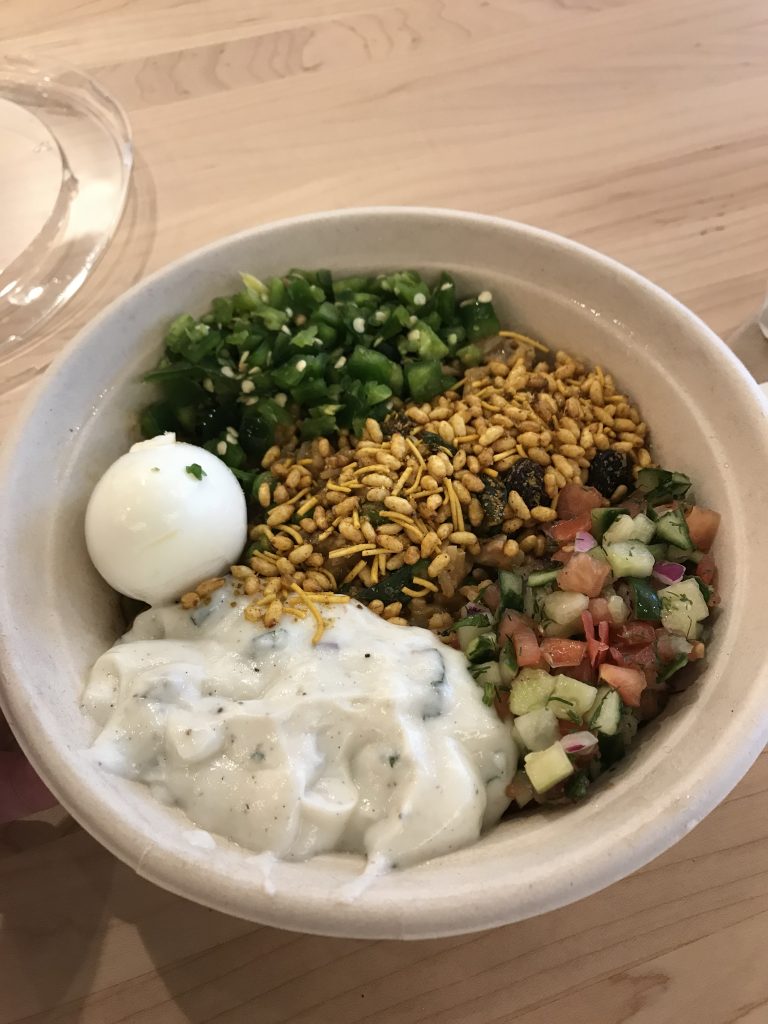 "Hmmmmm 'Robotic kitchen' sounds awfully like a gimmick to me" was what I thought… until I tried the food. This place is legitimate. I can't think of a more ideal place for a weekday lunchbreak. Spyce meets all my criteria: relatively healthy, fresh, fast, cheap, and has all my macronutrients. Do you know how difficult that is to achieve???
Food: See pic (65%)
Taste to price 5/5
Quality to price 5/5
Portion to price 5/5
Average = 5
Service (20%)
Friendliness 4/5
Promptness 4/5
Average = 4
Cleanliness (15%)
Bathroom n/a
Dining area 5/5
Kitchen area 5/5
Average = 5
Overall Score = [F(.65)]+[S(.20)]+C(.15)]
= [3.25]+[0.8]+[0.75]
= 4.8
What else to know: If you're a picky eater, do not fret! As soon as you enter there's a kiosk for you to order. Here you can order exactly what you want on or off your bowl of choice. What I love is the fact I could customize it anyway I like. Whatever new diet craze you're on, you can literally have them make it that way. In the end, I got myself the Indian bowl plus a soft egg. Spoiler alert, it was under $10! With so much variety of fresh ingredients, I have no idea how they were able to keep it at such a low price point. That is amazing to me and I hope these MIT boys keep it that way.