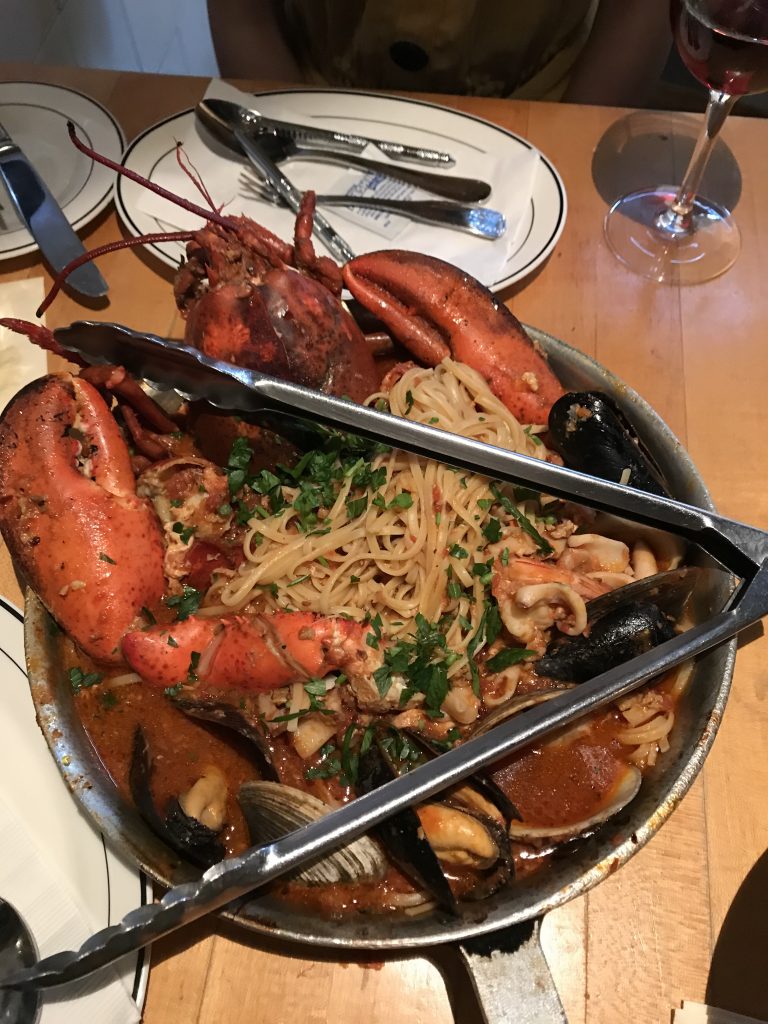 I came here for the Lobster Fra Diavolo. It seems like everyone comes here for that dish. I verified when I glanced over the other tables and saw the same thing. The question is, how hungry are you and how much do you love seafood?
Food: See pic (65%)
Taste to price 3.5/5
Quality to price 4/5
Portion to price 5/5
Average = 4.17
Service (20%)
Friendliness 5/5
Promptness 4/5
Average = 4.5
Cleanliness (15%)
Bathroom 3.5/5
Dining area 3.5/5
Kitchen area 4.5/5
Average = 3.83
Overall Score = [F(.65)]+[S(.20)]+C(.15)]
= [2.71]+[0.9]+[0.57]
= 4.18
What else to know:
You will never hear the words "I wish there was more food". The portions here are plenty to go around. My GF and I ordered the Small Fried Calamari for apps and the Lobster Fra Diavolo (for one) for our main entree. By the end of our meal, I was struggling to get up and my belt may have stretched a few centimeters. I also loved they kept the door open as it was a lovely sunny day. Our waitress was so nice and I enjoyed her a lot. Keep in mind that because the place is so small, there can be quite a wait time. For instance, I arrived on a Monday at around 6:30 pm and waited about 20 minutes so not too bad but if I had came in 15 minutes later I could have easily been the couple staring at me waiting to take my table instead.