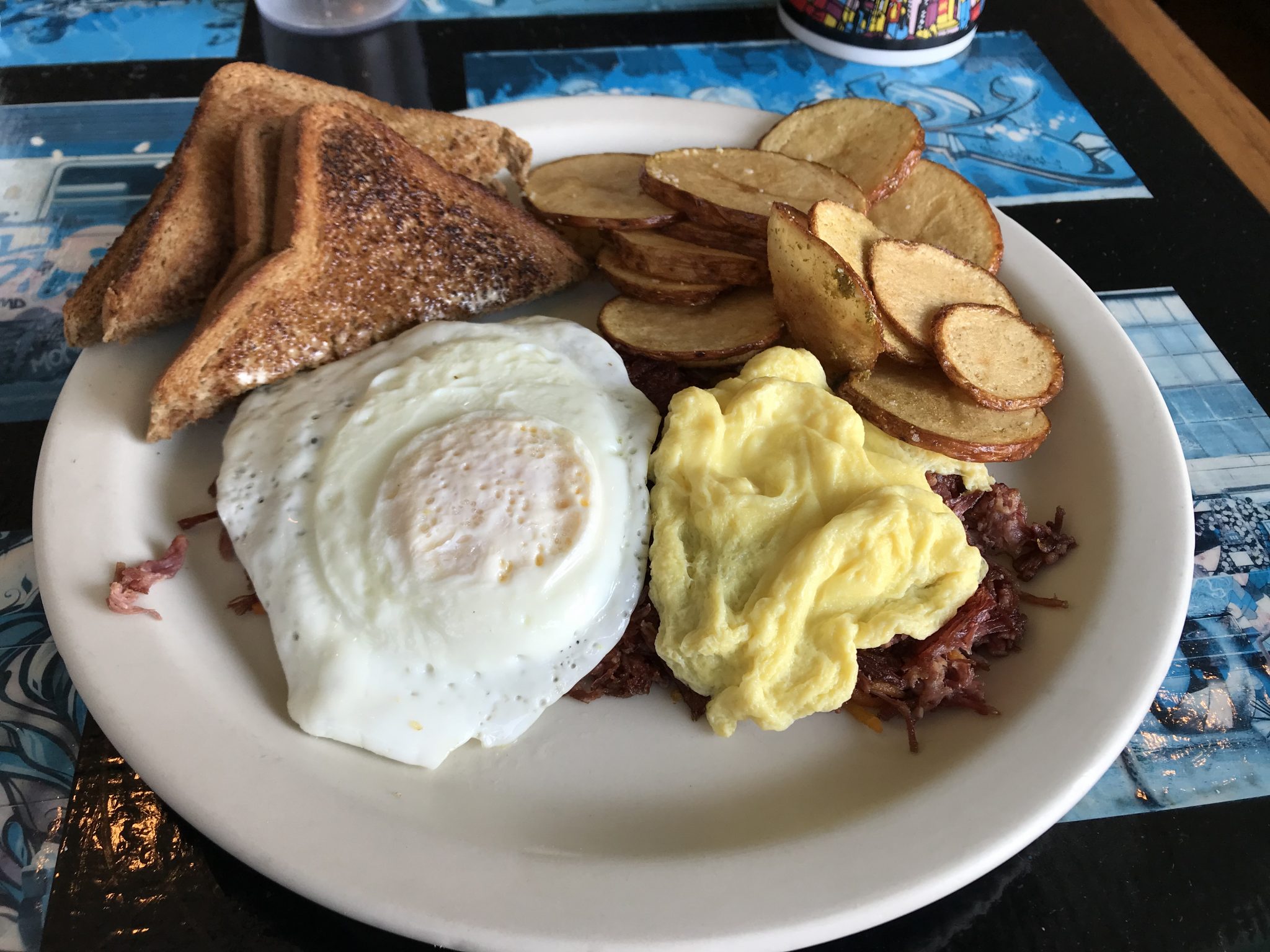 I usually don't go to diners because I generally don't eat breakfast but now and then I have what's called 'cravings'. These cravings don't come often but when they do I'm hallucinating a giant dancing pancake singing to me the Beatles, "I want you so bad, it's driving me maaaaad". Does Allston Diner deliver?
Restaurant Type: Breakfast Diner.
Food: See pic (65%)
Taste to price 4/5
Quality to price 4/5
Portion to price 3.5/5
Average = 3.83
Service (20%)
Friendliness 4/5
Promptness 4/5
Average = 4
Cleanliness (15%)
Bathroom n/a
Dining area 4/5
Kitchen area 4/5
Average = 4
Overall Score = [F(.65)]+[S(.20)]+C(.15)]
= [2.49]+[0.8]+[0.6]
= 3.89
What else to know: OK, disclaimer here. What my cravings imagine and what happens in RL are, at many times, two separates things. For this occasion I got myself the homemade corned beef hash which was simply delicious. Mind you, I've had better but still delectable. This place is solid I will say from the service to the atmosphere. I was immediately greeted and the food came out a good speed. The waitress was attentive and the dining area clean with good ventilation (I loathe smelling like food). It almost had a home feeling to it which was welcoming. Very cute establishment. Come here if you want to grab breakfast with your S.O.