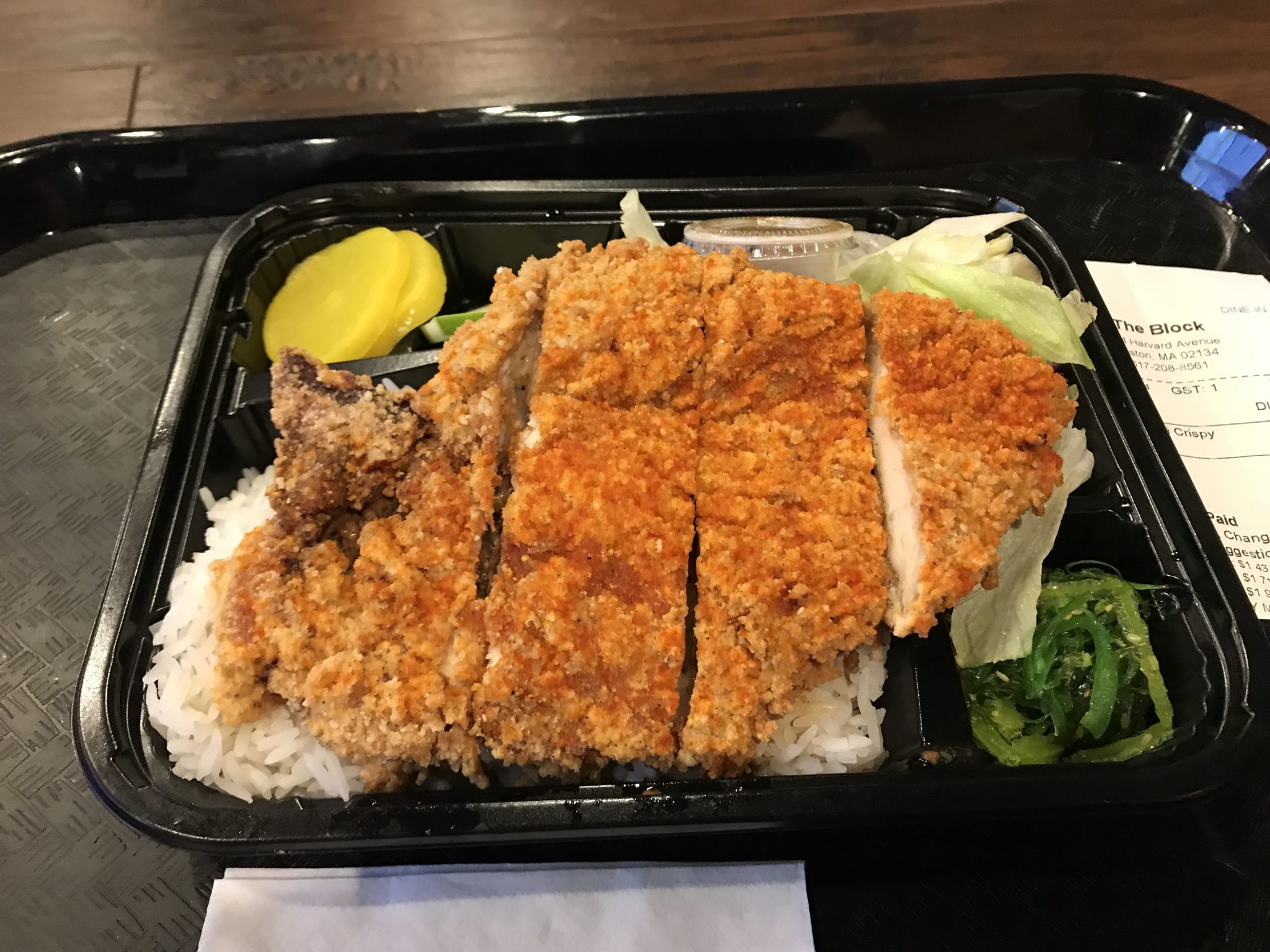 Cheers Cut. I've wondered many times what the meaning of the name is. After countless sleepless nights and hours of vein popping focus, I've decided to give up. Yep, just like that. How does the newest fried chicken restaurant in town compare to the already crowded fried chicken competition?
Restaurant Type: Fast Casual/Takeout.
My short summary: Cheers Cut is what happens when KFC meets Jay Chou.
Food (65%)
Taste to price 5/5
Quality to price 4/5
Portion to price 4.5/5
Average = 4.5
Service (20%)
Friendliness 3.5/5
Promptness 3.5/5
Average = 3.5
Cleanliness (15%)
Bathroom 3/5
Dining area 4/5
Kitchen area 4/5
Average = 3.67
Overall Score = [F(.65)]+[S(.20)]+C(.15)]
= [2.93]+[0.7]+[0.55]
= 4.18
What else to know: To be fair, Cheers Cut is from Taiwan and all the other fried chicken restaurants (namely Bon Chon, BBQ Chicken, K-Town) are Korean so in a way, competition is slightly different. Right from the start when you walk in, it's a different feel as this place is more of a takeout/fast casual restaurant. You'll see the majority of customers holding a Gong Cha cup (which is for a whole 'nother review). When you look at the menu, there are many options for their chicken (and fried squid, which is a must try). You can either order their rice combos or just the meat as a snack. I went with the Samurai Chicken chili flavor with minced pork rice; it was simply delicious. For the price and portion, you cannot beat it. Easily, this place is for the budget conscious looking for something fast, relatively healthy, and a cup of Gong Cha for their friend. For these reasons, I call it the ideal spot for a first Tinder date. To all you serial daters, you can thank me later for that tip 😉