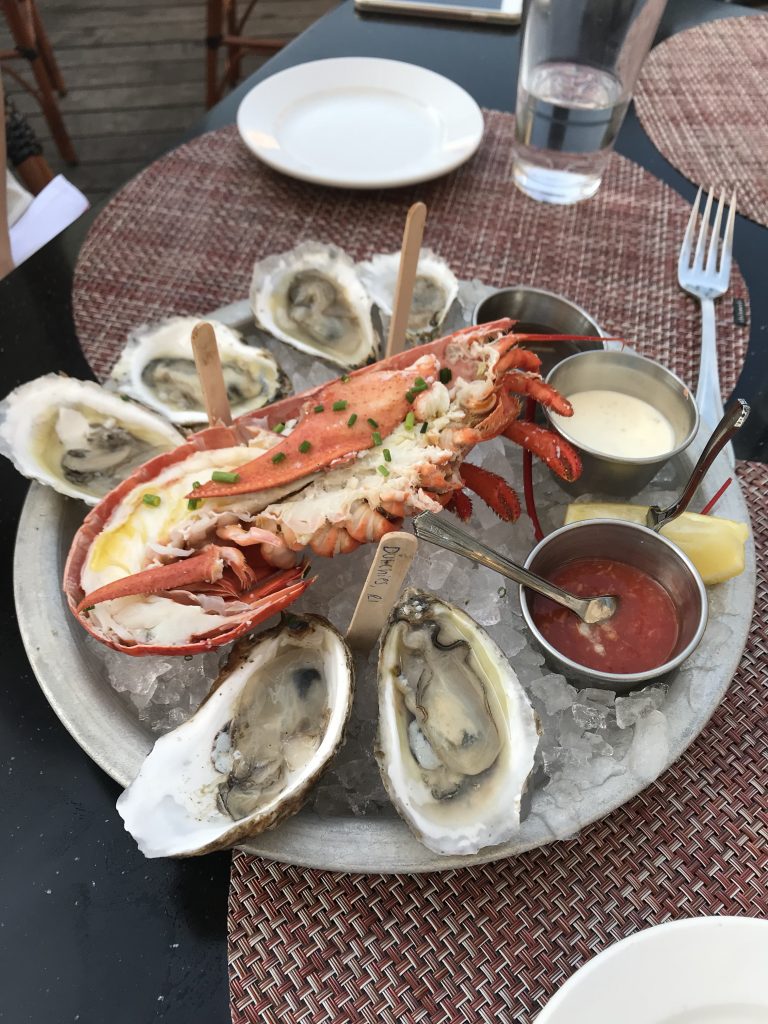 All I wanted in Newport were some oysters. How hard can it be? After walking by several questionable places on Thames, I knew I had to revert to Yelp to assist me on this mission. The Yelpers brought me to Midtown Oyster Bar.
Restaurant Type: Casual Dining with loosely enforced dress code.
My short summary sentence: Have you ever seen Batman shuck an oyster?
Food (65%)
Taste to price 5/5
Quality to price 4.5/5
Portion to price 4/5
Average = 4.5
Service (20%)
Friendliness 3/5
Promptness 2/5
Average = 2.5
Cleanliness (15%)
Bathroom 4/5
Dining area 4.5/5
Kitchen area 4/5
Average = 4.17
Overall Score = [F(.65)]+[S(.20)]+C(.15)]
= [2.93]+[0.5]+[0.63]
= 4.06
What else to know: For some reason, the exterior is dark, like Batman dark. Maybe the owners are huge Christopher Nolan fans. Whatever the case maybe, I can learn to dig the gothic look. When I arrived the host walked us to what was probably the best seat of the house, the roof top right in the corner facing Thames. Picture this man, the weather was around 85 and sunny heading towards sunset. I couldn't ask for a better experience especially when my oyster shooters were besides me. I've come to this conclusion after being up there for some time: Sipping shooters on the roof top and people watching should be televised. I had a blast watching all the people walk by. Afterwards, I ordered half a dozen oysters, chilled lobster, and the seafood pan roast. One by one they came out and one by one I savored every bite. All of which were fresh, lush, and abundant. I could not ask for better seafood. You have to come here for the seafood.