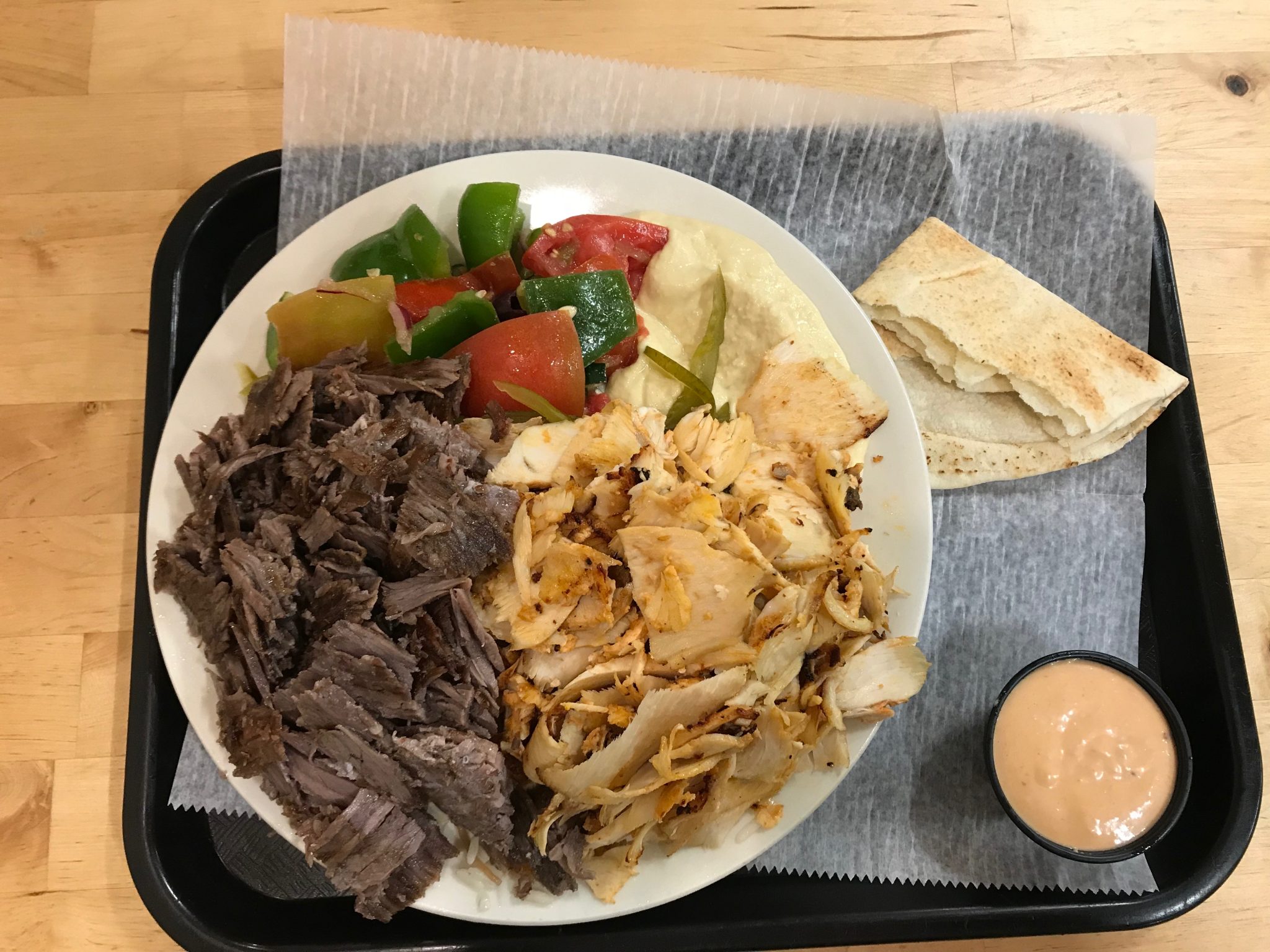 [4.04/5] I think it's about time I've reviewed Garlic 'n Lemons. I've been coming here for years. I'm pretty routine when it comes to food and I find myself at Garlic 'n Lemons when I'm in the need for something tasty, quick, cheap, and somewhat healthy. Does this place hit those areas? Let's find out.
Review #050
Restaurant Type: Casual Dining.
Food (65%)
Taste to price 4/5
Quality to price 4/5
Portion to price 4.5/5
Average = 4.17
Service (20%)
Friendliness 3.5/5
Promptness 5/5
Average = 4.25
Cleanliness (15%)
Bathroom 3/5
Dining area 3.5/5
Kitchen area 3/5
Average = 3.17
Overall Score = [F(.65)]+[S(.20)]+C(.15)]
= [2.71]+[0.85]+[0.48]
= 4.04
The Pluses…
+ VALUE, VALUE, VALUE. Garlic 'n Lemons is the value pick here. This place is like a factory for SHAWARMA and KEBOBS. They just crank them out like nobody's business.
+ ROTISSERIES laid out right in front of you to pick your meat with lots of variety between Beef, Spicy Beef, Chicken, and Spicy Chicken.
+ Speedy and accurate. Their setup is similar to a Chipotle or Subways assembly line. You pick and choose what you want.
+ Great PORTION size especially for the price at $12.50 for a plate of shawarma.
+ I love the MAGIC SAUCE. I can't find it anywhere else and it goes so well with the BEEF SHAWARMA.
+ Spacious dining area. Tables are spread apart at a reasonable length, and not too loud.
+ Great sides. Lots of options to choose from. The ingredients are all there for you to pick. You can customize your plate however you like it. I like that they have different salads, veggies, and some Mediterranean staples like Grape leaves and Falafel.
+ Very VEGETARIAN friendly.
+ The municipal parking behind their building is a huge convenience if you like to drive into Allston.
The Negs…
– The SHAWARMA meat can be a little dry at times.
The Neutrals…
o I have to confess the portion size is so good, sometimes my girlfriend and I would split a shawarma plate order. We would do the extra meat, add another side, and it would come out under $20. Not bad at all if you're on a budget.
In Conclusion…
After having a bad experience somewhere else, I've come to appreciate them more than ever before. There's not much not to like about this place. They deliver in the areas of quality, speediness, and prices. What I like most about them is Garlic n Lemons knows exactly what they are and it shows the moment you walk in making this a worthwhile repeat for me over and over again.
#ChowYouLater