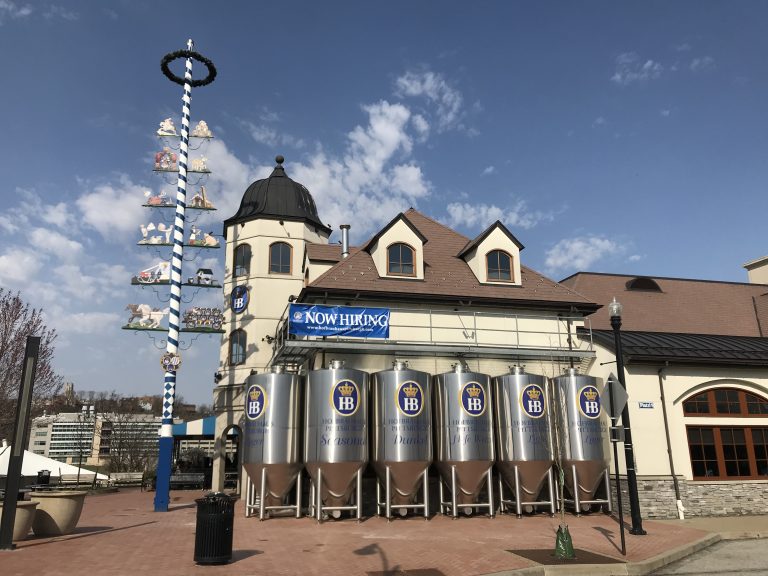 It's simple. Hefeweizen brought me here and ham hocks brought my GF here. She eats and I drink. Let's rock and roll.
Food (see pic) (65%)
Taste to Price 4.5/5
Quality to Price 4/5
Portion to Price 5/5
Average = 4.5
Service (20%)
Friendliness 4/5
Promptness 2.5/5
Average = 3.3
Cleanliness (15%)
Bathroom 3/5
Dining area 4/5
Kitchen area 4/5
Average = 3.7
Overall Score = [F(.65)]+[S(.20)]+C(.15)]
= [2.9]+[0.7]+[0.6]
= 4.2
What else to know: I love this place! I'm a huge fan of hefeweizen and other Bavarian style beers. Their hefeweizen on tap was amazing especially with their wheat beer glass. We went here during happy hour so it got busy quick. Understandably service was a little slow but our waitress was very friendly. For food, we ordered the Knusprige schweinehaxen aka the crispy pork shanks. That thing was huge! As someone said earlier, it's enough to feed 4 people. I'm glad I don't live in Pittsburgh, otherwise I would come here everyday!