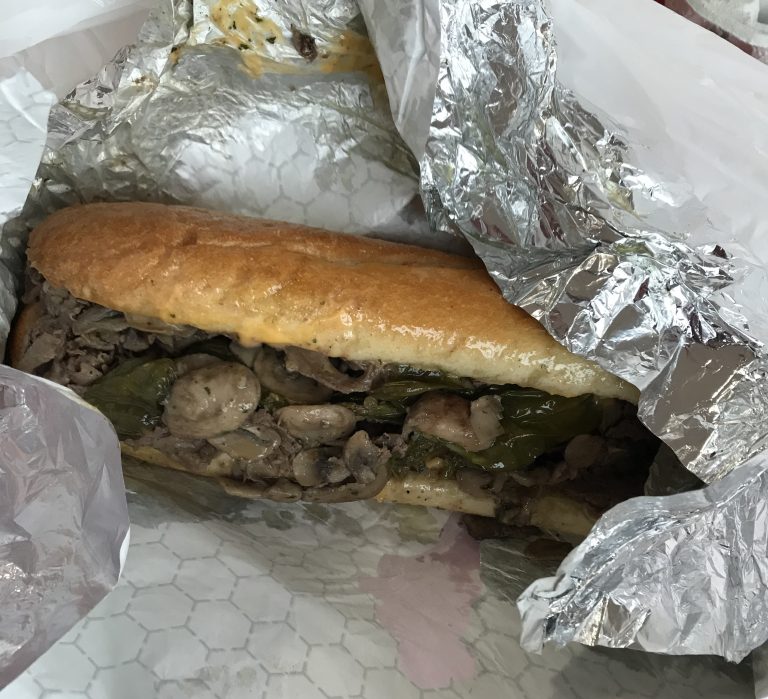 Bon Appétit's Alex Delany brought me here. This guy ate 16 cheesesteaks in 12 hrs and said he'd go back here for more. After hearing that you know I had to stop by.
Food: see pic (65%)
Taste to price 5/5
Quality to price 4/5
Portion to price 4/5
Average = 4.3
Service (20%)
Friendliness 3.5/5
Promptness 4/5
Average = 3.8
Cleanliness (15%)
Bathroom 3/5
Dining area 3/5
Kitchen area 3/5
Average = 3
Overall Score = [F(.65)]+[S(.20)]+C(.15)]
= [2.8]+[0.8]+[0.5]
= 4.1
What else to know: The cheesesteak here is delicious! A bit greasy but can you expect anything else? You have to get it with cheese whiz. Don't let someone else tell you otherwise unless you absolutely love the other types of cheese. I love the condiments station. There's a never ending amount of fresh pickles and pickled peppers. That's a huge plus for me. Come here if you want the Philly experience. You can skip Geno's and Pat's.