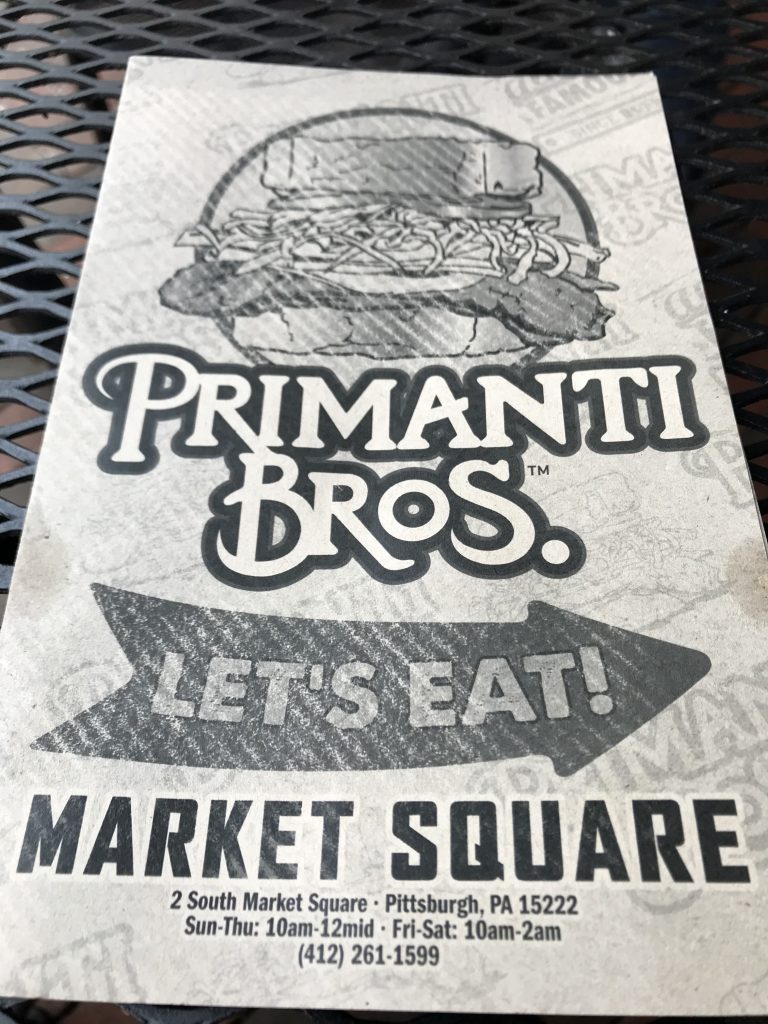 Our Segway tour guide recommended this place to us. It was that or Five Guys. With choices like that, it was quite obvious where to go for lunch (I can get Five Guys virtually anywhere).
Food: See pic (65%)
Taste to price 5/5
Quality to price 3.5/5
Portion to price 5/5
Average = 4.5
Service (20%)
Friendliness 3.5/5
Promptness 3.5/5
Average = 3.5
Cleanliness (15%)
Bathroom 2/5
Dining area 2/5
Kitchen area 2/5
Average = 2
Overall Score = [F(.65)]+[S(.20)]+C(.15)]
= [2.9]+[0.7]+[0.3]
= 3.9
What else to know: If you're in Pittsburgh, you have to stop by this place. French Fries and coleslaw in a sandwich, what's that all about? Well, don't knock it til you try it. Apparently, this is the blue collar choice of a lunch. You're not going to get any plates or utensils, just sandwich and wrapping paper. It's going to get messy but once you bite into the sandwich you're going to tell yourself it's all worth it.
Trying to make it pretty

Beast mode