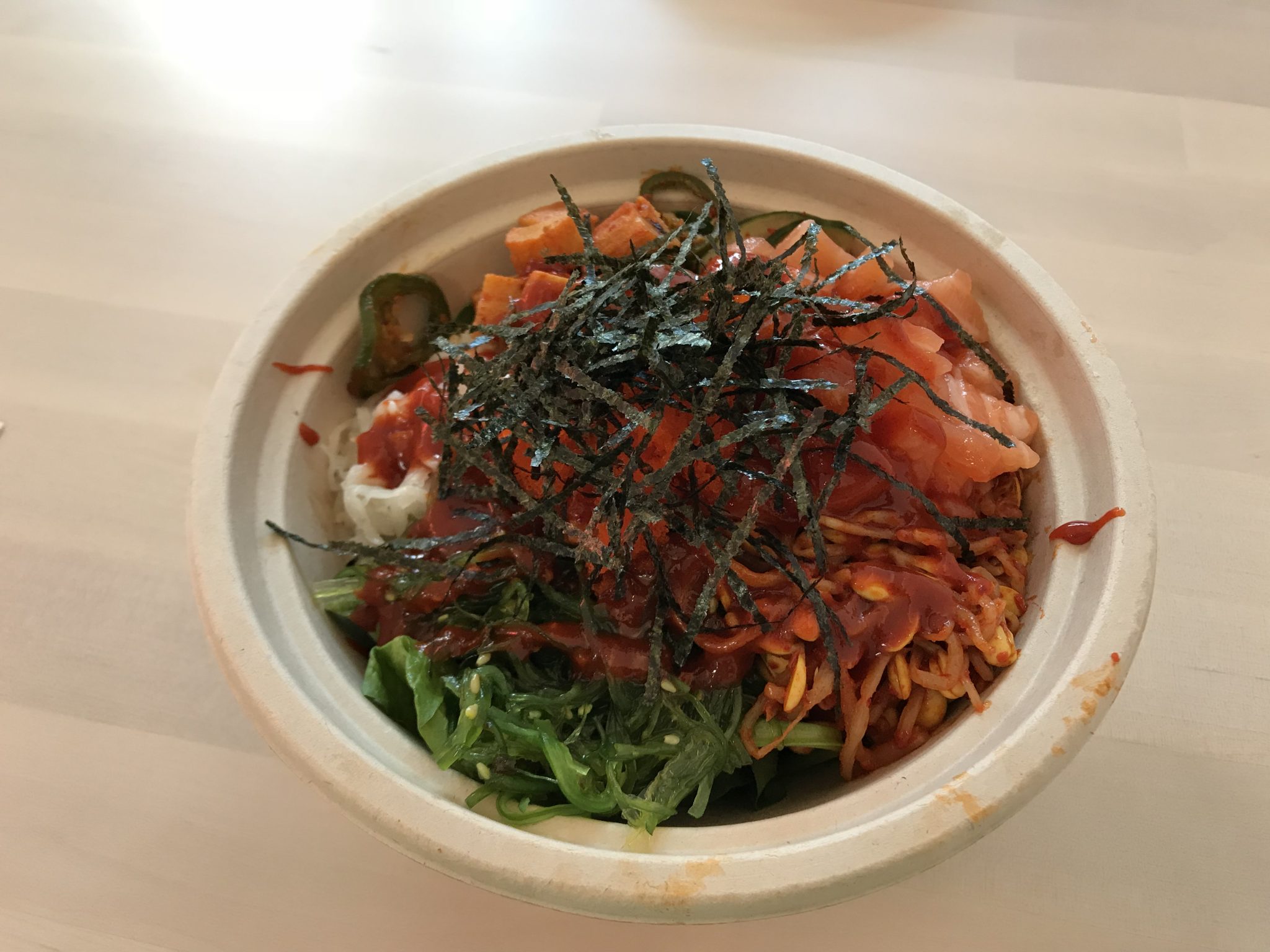 The newest and hippest establishment on the block. With a name like Kimchi Papi and the owner risking it all as the franchise's mascot, it's caught my attention enough for me to try.
Food: See pic (65%)
Taste to price 4/5
Quality to price 4/5
Portion to price 4/5
Average = 4
Service (20%)
Friendliness 3/5
Promptness 4/5
Average = 3.5
Cleanliness (15%)
Bathroom n/a
Dining area 5/5
Kitchen area 5/5
Average = 5
Overall Score = [F(.65)]+[S(.20)]+C(.15)]
= [2.6]+[0.7]+[0.75]
= 4.05
What else to know: In every way, the food matches their marketing efforts, bold and confident. When you look over at the wall, there's a sign requesting to send "noodz". Well played Kimchi Papi, well played sir. Since you asked nicely, below is my Bibim Nood Bowl which I made sure was shot under good lighting and angle for your pleasure. If you drool, it was well intended 😉 The bowl was delicious and if you're not in the mood for noodz, no worries as you can make your own bowl. When you look over to their toppings bar, you'll see a plethora of it. With a creative menu, refreshing ambiance, and a clean kitchen/dining area to match, this place is easily the best in Allston to grab poke.