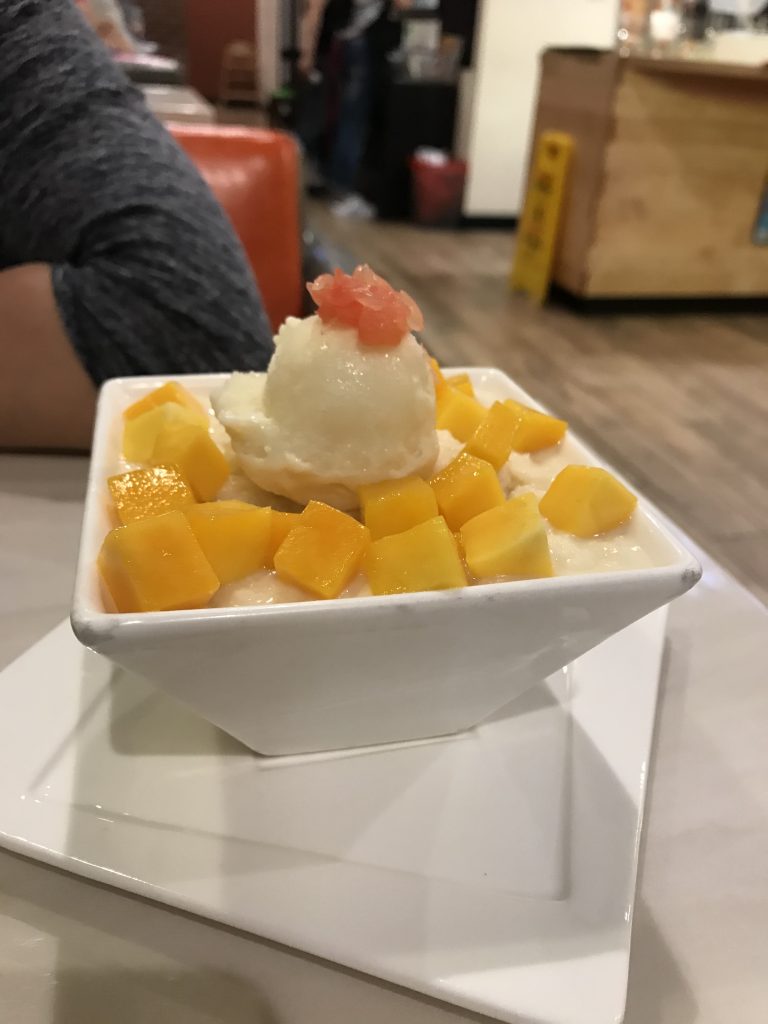 C Fruit Life. What could the C stand for? High Expectation Asian Father would not be happy, why not get an A in Fruit Life. Whatever the C is for, after trying their desserts I reckon the C's got to stand for one of these, if not together: Cute Chinese Cafe.
Food: See pic (65%)
Taste to price 3.5/5
Quality to price 4/5
Portion to price 3/5
Average = 3.5
Service (20%)
Friendliness 3/5
Promptness 3/5
Average = 3
Cleanliness (15%)
Bathroom n/a
Dining area 5/5
Kitchen area 5/5
Average = 5
Overall Score = [F(.65)]+[S(.20)]+C(.15)]
= [2.28]+[0.6]+[0.75]
= 3.63
What else to know: Going through their menu, I was pleased by the sheer amount of items they had. This is your one stop shop for sweets. It didn't stop at desserts though as they carried pizza of all things. These pizza's reminded me of the personal sized ones at Pizza Hut, except these may be better for the different varieties. For today, I had the Fried Milk Curd and Coconut Mango Season. The Fried Milk Curd, I could probably go without and the Coconut Mango Season I could order again on a hot summer day. It was delicious and subtle in sweetness which is what I like. As for the Fried Milk Curd, I usually don't order fried desserts so this was a total wild card for me but the picture was enticing enough (I wasn't ready for the mayo on the side). If you're not a fan of fried desserts, then you can skip this one otherwise this is a must order if you love fried desserts. Kitchen and dining areas are clean as a whistle. This review isn't really over until I try their other products such as their beverages, snowdaes, and pochette to get a better grasp. What a good way to keep me coming.