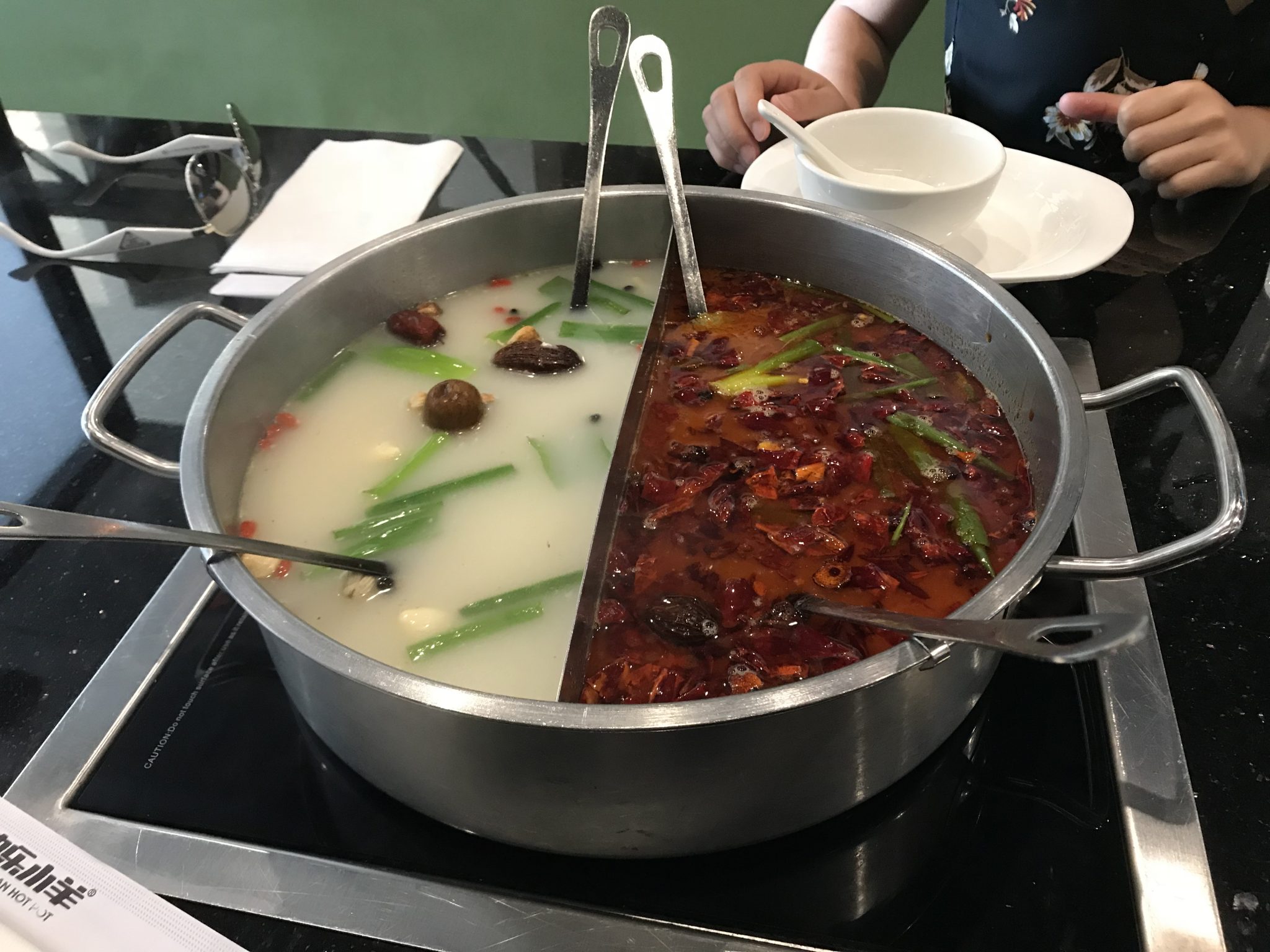 [4.11/5] I was getting tired of my usual hot pot stops and wanted to try something different for once. Happy Lamb, you guys have great reviews and I happen to be in the area so, why not?
Review #039
Restaurant Type: Casual Dining.
My short summary sentence: Keep the lambs happy and you'll keep me around.
Food (65%)
Taste to price 4/5
Quality to price 4/5
Portion to price 4.5/5
Average = 4.17
Service (20%)
Friendliness 4/5
Promptness 4/5
Average = 4
Cleanliness (15%)
Bathroom n/a
Dining area 4/5
Kitchen area 4/5
Average = 4
Overall Score = [F(.65)]+[S(.20)]+C(.15)]
= [2.71]+[0.8]+[0.6]
= 4.11
The Pluses…
+ Great Lunch Menu at approx. $13!
+ You get to choose a protein, broth, and comes with a set of veggies.
+ The variety of veggies is pretty good.
+ Large selection of meats and veggies.
+ Great portion sizes. Not too much and not too little.
+ The slices of the meat was nice. Not overly frozen like some places.
+ Friendly waiter and a clean kitchen.
+ Broth was full of flavor :). Lot of herbs and spices most notably cumin.
+ Delicious Lamb Skewers! They were perfectly tender and hot! They should make a Chili Powder option. I would have loved it sprinkled all over.
The Negatives…
– No major negatives here.
The Neutral…
o Broth was a little salty which make sense since dipping sauce is not encouraged.
o I repeat, this is not the place for dipping! In case you absolutely need to dippity-dip, they have Sesame oil, Sesame Sauce, Minced Garlic, and Chili.
o Despite having only one waiter (who was also, strangely, the host) for the whole restaurant, he was pretty efficient. I don't recall needing to find the waiter to get my water filled or something else. He always came before I needed anything.