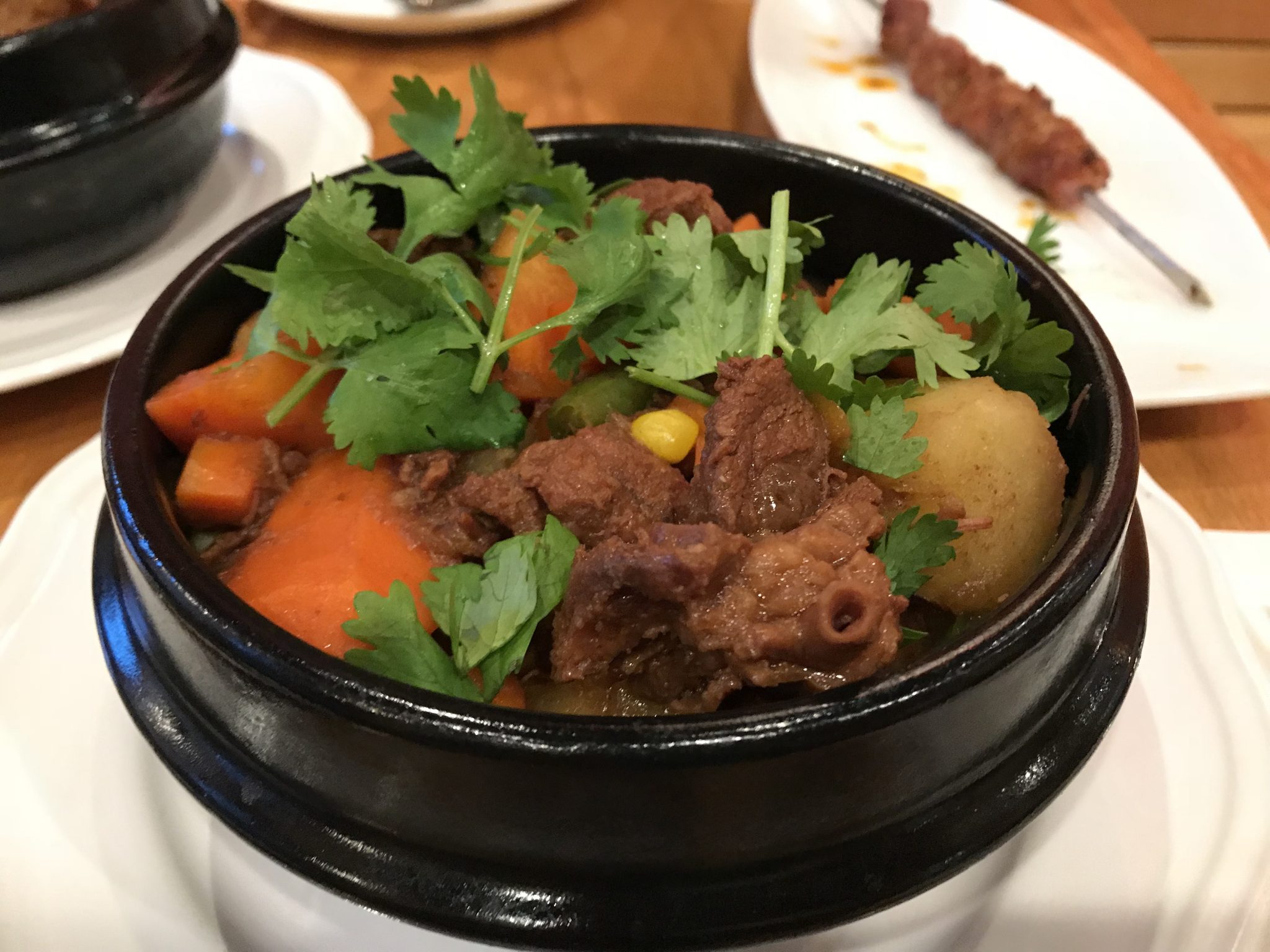 [3.84/5] I never had a restaurant that specialized in Mongolian Cuisine before. The only Mongolian coined foods I had in the states are Spicy "Mongolian" Hot Pot Broth or PF Chang's "Mongolian" Beef. I came here out of curiosity because I swear by my motto of trying anything (food, that is) once.
Review #041
Restaurant Type: Casual Dining.
My short summary sentence: Genghis Khan's name could make a great rap hook. Mark my words, one of these days it will happen.
Food (65%)
Taste to price 4/5
Quality to price 3/5
Portion to price 4/5
Average = 3.67
Service (20%)
Friendliness 3.5/5
Promptness 4/5
Average = 3.75
Cleanliness (15%)
Bathroom 4/5
Dining area 5/5
Kitchen area 5/5
Average = 4.67
Overall Score = [F(.65)]+[S(.20)]+C(.15)]
= [2.39]+[0.75]+[0.7]
= 3.84
The Pluses…
+ Minimally designed menu and streamlined operation. The food is quick and easy on the tongue.
+ Great for lunch and takeout.
+ Since it's across the street from the Davis T stop, it makes great takeout dinners for those coming home from their commutes. Easy parking too.
+ Prices are very decent 🙂
The Negs…
– The rock pot is not new as it's been around for thousands of years but we're starting to see it more in and around Boston which is great for Asian Cuisine but both rock pots I had (ROCK POT PORK RIBS and ROCK POT BEEF) was just OK. It could be more flavorful imo.
The Neutrals…
o I think if you're new to Asian cuisine this is a pleasant gateway.
o This place has a lot of promise. I expect them to make adjustments along the way as I came during their soft opening. Good Luck to the owners!