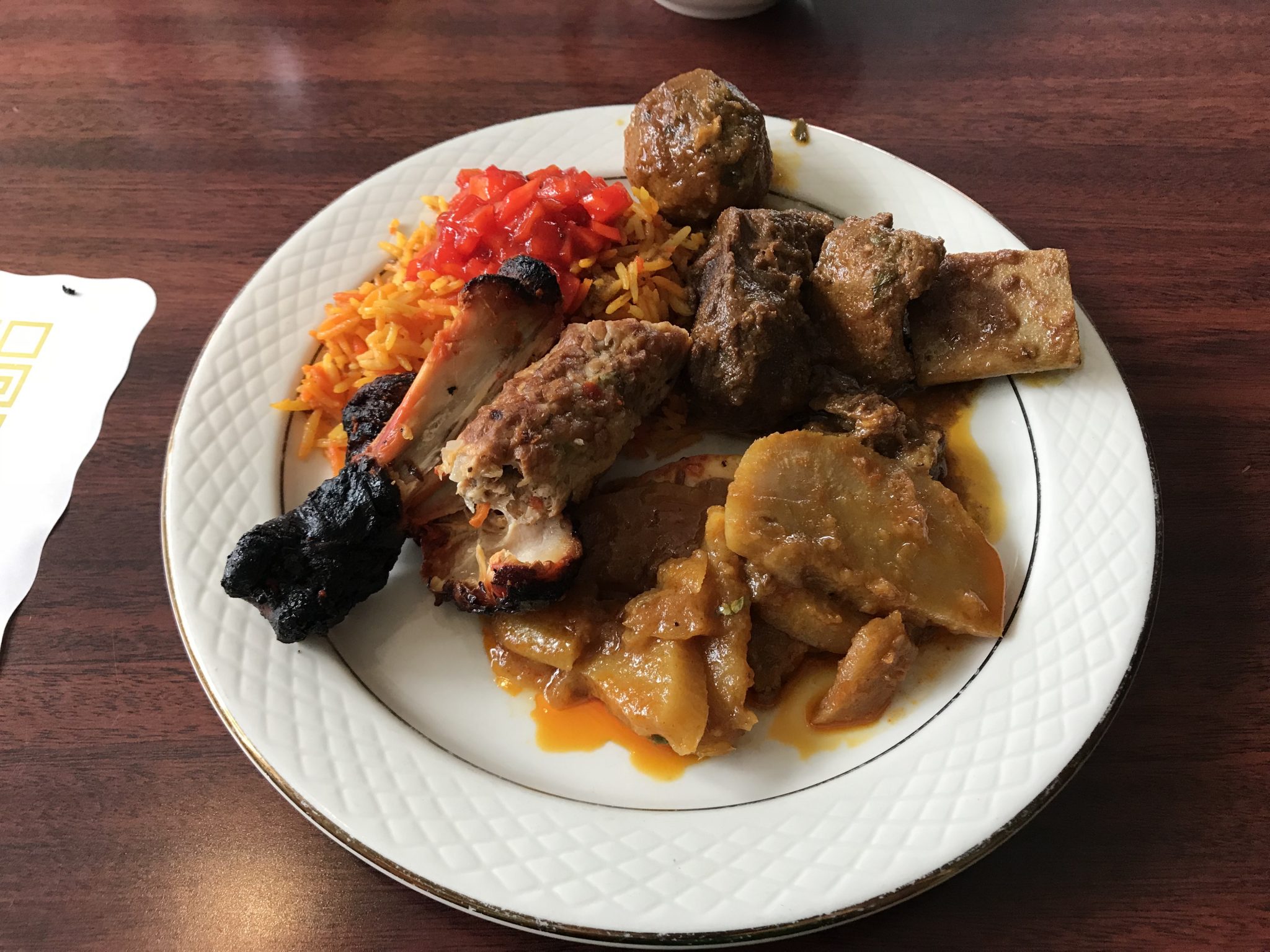 [4.12/5] We originally stopped by the day before and one of the owners told us to visit the following day for their Eid Al-adha buffet. I was intrigued how passionate and kind he was, as he took the time to teach me what Eid Al-adha was about. Although we were starving, we decided to wait and boy was I glad because the food turned out to be amazing!
Review #042
Restaurant Type: Casual Dining with Buffet Options.
My short summary sentence: Eid Mubarak! A time for celebration with lots of food!
Food (65%)
Taste to price 4/5
Quality to price 4/5
Portion to price 5/5
Average = 4.33
Service (20%)
Friendliness 3.5/5
Promptness 4/5
Average = 3.75
Cleanliness (15%)
Bathroom n/a
Dining area 4/5
Kitchen area 3.5/5
Average = 3.75
Overall Score = [F(.65)]+[S(.20)]+C(.15)]
= [2.81]+[0.75]+[0.56]
= 4.12
The Pluses…
+ For $18.99, it's a steal given the variety of dishes you get. They had a little bit of everything that day. I easily ate over the value I paid for.
+ The owners were very nice. It's a family environment. As soon as you walk in, it feels like a family runs the place which makes me feel at home in some ways.
+ The food was luscious. My favorite were the GOAT BIRYANI, BEEF KORMA, and TANDOORI CHICKEN. The TANDOORI CHICKEN tasted freshly grilled. Can't beat that.
+ Waiter was pretty attentive. I like that my water was constantly filled. If you don't know me, I drink a lot of water :p
The Negs…
– I've been here other times before and it can be a hit or miss. At times their buffet is good and other times it's ok. One thing's for sure is I'll be coming here every Eid Al-adha 🙂
The Neutrals…
o The prior times I went, I was always asked if I wanted Nan. Maybe there was some miscommunication by the wait staff or maybe Nan did not come with the day's special? Either way, it wasn't communicated to me.