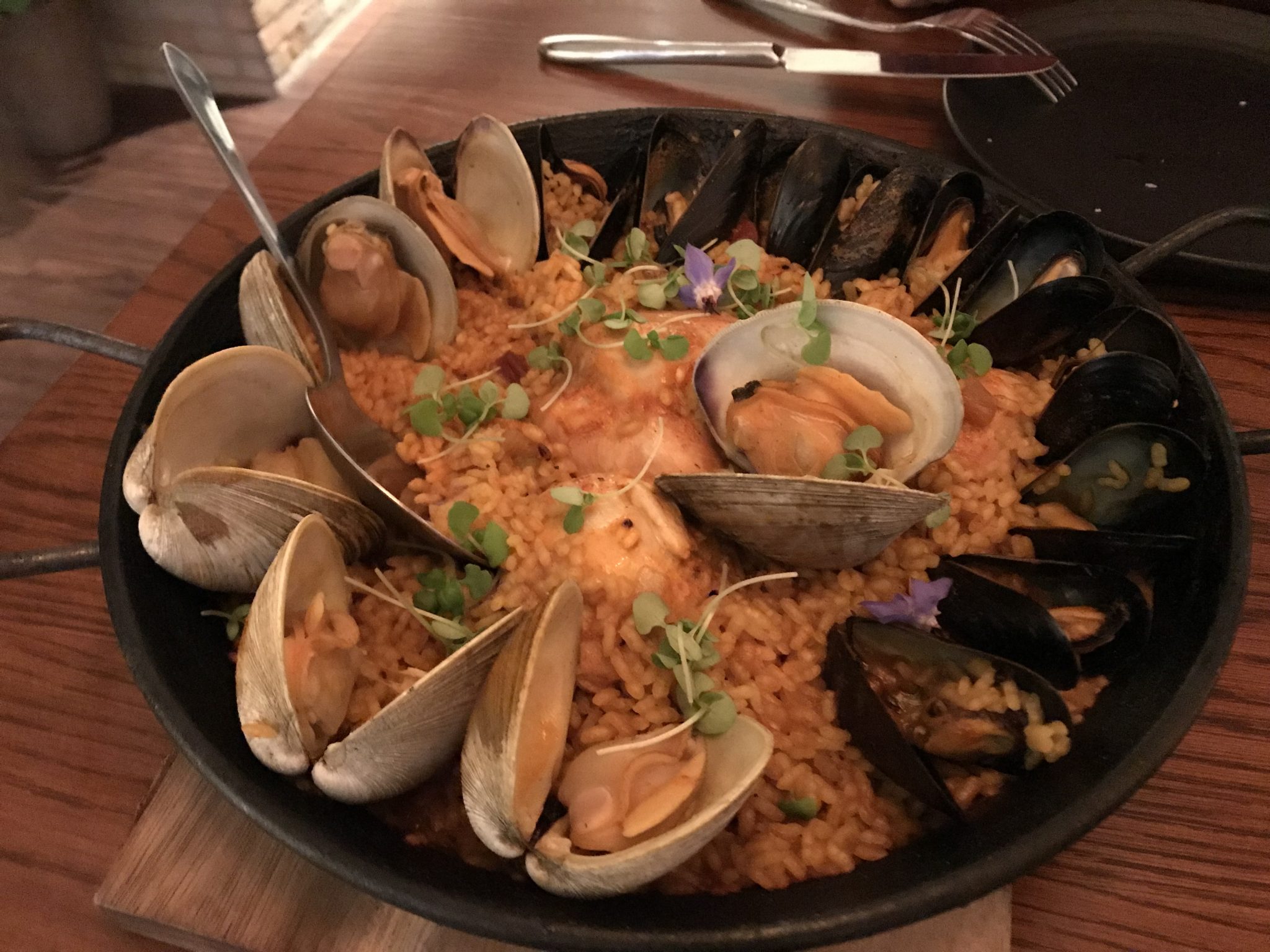 [3.95/5] So we're not from the area at all and looking for a place to grub before heading to see the Lion King Musical at Bushnell. The positive reviews, interior, and an odd craving for cured ham brought us here. Did Porron and Pina satisfy? Read more to find out.
Review #045
Restaurant Type: Casual Dining.
My Short Summary Sentence: Yo no hablo español.
Food (65%)
Taste to price 4/5
Quality to price 4.5/5
Portion to price 3.5/5
Average = 4
Service (20%)
Friendliness 4/5
Promptness 2.5/5
Average = 3.25
Cleanliness (15%)
Bathroom 5/5
Dining area 4.5/5
Kitchen area 4.5/5
Average = 4.67
Overall Score = [F(.65)]+[S(.20)]+C(.15)]
= [2.6]+[0.65]+[0.7]
= 3.95
The Pluses…
+ Uber friendly hostess. We were immediately greeted with a big smile upon entering. I enjoyed that.
+ You'll notice there's a meat slicer at the bar out in the open. I don't think I've ever seen that before and I kind of like it. I'm all for transparency.
+ I had the IBERICO DE BELLOTA (or Iberico Ham de Bellota) for a starter. It was good.
+ For my main entree, we split a PAELLA "VALENCIA". The clams and mussels were cooked to my liking, succulent and free of sand.
+ For drinks I would recommend the RED SANGRIA. It did not taste like it came from some prebottled mix like many places often uses. It tasted the right way, as in using fresh fruits and real ingredients. We tend to like things on the dryer side, so if you have a sweet tooth you can always ask them to pour some more liquid sugar.
+ Ambiance was great. Lots of youth and energy. Interior was upscale and contemporary.
+ Overall, the whole place was spotless clean. I wish all restaurants were this clean.
The Negs…
– Service could use some work. I realize they were short staffed that day considering our waitress was both bartending drinks and waiting tables. Given the situation she did her best and I applaud that. However, the runners could be more attentive. There were many times I made eye contact with them and even flagged them but they just walked passed me. Hopefully, that was just Front of the House miscommunication that day.
The Neutrals…
o The menu was minimalistic which I can dig. Straight to the point. As a suggestion, I'd like to see a highlight square around some of their specialities for those not familiar with the Restaurant or Spanish cuisine.
In Conclusion…
If I'm ever in Hartford again, I would come back. There were some mishaps with service but I'm sure they'll improve. There were some dishes I'm legitimately interested in based on the images I've seen such as the DUCK LEGS for starters, and the CHURROS for dessert. Those are enough to bait me back in. Overall, I had a good time. Thankyou for the meal!