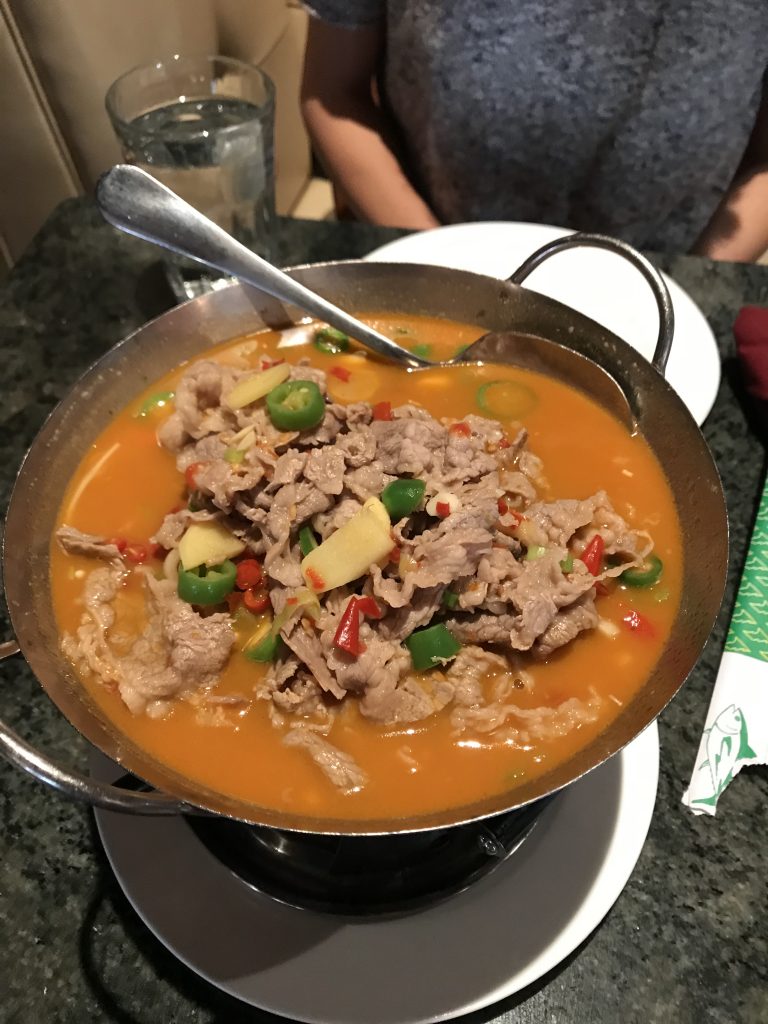 What used be Takusan Sushi is now Xiang Yu China Bistro. After my first visit, I will say I was pleasantly surprised. This place brings it! Food here is simply delicious!

Food: See pic (65%)
Taste to price 4/5
Quality to price 4/5
Portion to price 4/5
Average = 4

Service (20%)
Friendliness 3.5/5
Promptness 3.5/5
Average = 3.5

Cleanliness (15%)
Bathroom 4/5
Dining area 5/5
Kitchen area 5/5
Average = 4.67

Overall Score = [F(.65)]+[S(.20)]+C(.15)]
= [2.6]+[0.7]+[0.7]
= 4

What else to know: I happened to be at Trader Joe's and suddenly craved for something spicy. I go on my Yelp and Xiang Yu China Bistro with 5 stars pops up. That immediately caught my eye and after trying a couple of dishes I have no regrets. With so many Hunan and Sichuan restaurants popping up everywhere, this place was refreshing. For once the food was actually spicy. You see, I've built a tolerance over the years and my lips do not get numb anymore from Sichuan peppercorns. After a few bites, it was quite satisfying (for a spicy food lover) having the need to gasp for air. To my surprise, there was only one waiter that day. With over 10 tables to himself, he brought the food out pretty fast. Kudos to that man 🙂 Although he was fast, understandably we had to wait for some time for water. Trust me, you will need it!
Steamed Soup Dumplings

Spicy Beef Hot Pot

Chicken in Chili Oil

Spicy Pork Kidney