Exposure. The age-old classic way to be seen and grow. If you're trying to grow your food account further, do not sleep on this strategy. When there are food feature accounts in the 100k plus follower range, this is your path to gaining more followers without the need to a 'follow for follow' strategy. I've compiled a list of the top food feature accounts that will feature you if you tag them enough.
Last updated: January 23, 2020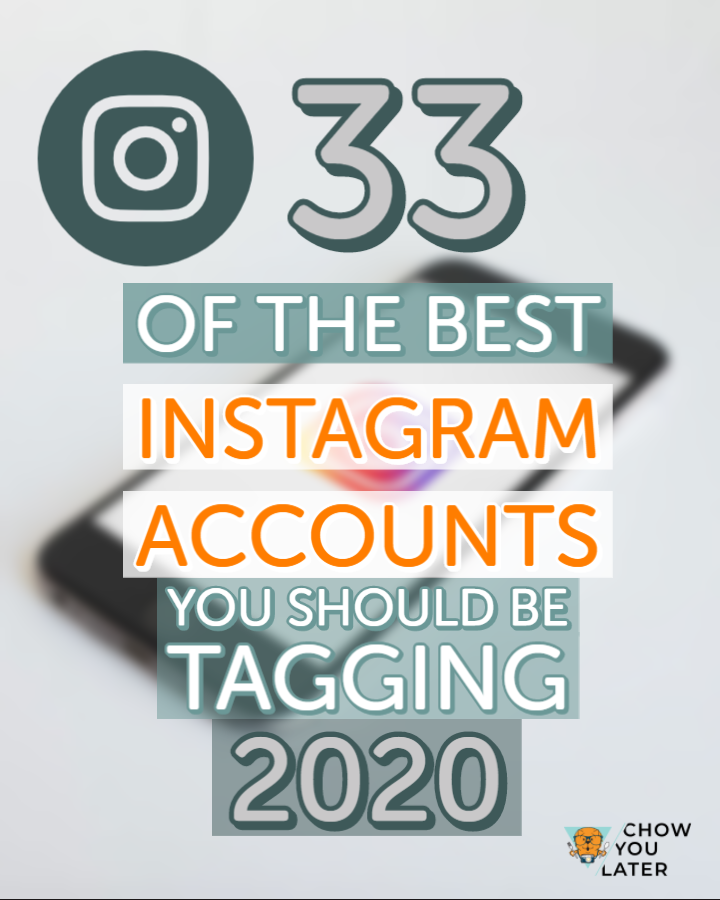 Over the course of the year, I've been very lucky to have the company of some of Instagram's top food accounts. I've learned a lot from them and in many ways, they were like my mentor. I've watched them grow and observed their activities. I believe, after all, the best way to learn is to shadow and mimic. In that time, I've learned from their mistakes and successes. Lucky for you, you get to skip and mitigate my growing pains.
What is a Food Feature Account?
Real quick, I'll answer this one to get out of the way. In case you're new to Instagram you'll find there are accounts out there that are mainly made of features. Why is probably what you're wondering. The reasons are most likely because they're a business. With a large account, there's a lot more money on the table as "influencing" becomes easier. Either way, they tend to have a large following and getting featured would mean more exposure for you. It's a win-win situation for both parties.
How my Feature Accounts List was Created
The best-featured accounts are those that post both consistently and persistently. With those two factors, it means there's a higher chance of getting featured. What good is an account if they're not active enough? A third factor I look for is their audience size. If I have a larger account, it may not be worthwhile for me to tag them. You'll find the largest account in the upwards of 7 million followers and as small as 11 thousand (which is still pretty large).
Everyone's got a list so here's mine. Feel free to bookmark this page so you can refer to it whenever you're posting. The next section outlines the top food accounts you should tag for maximum exposure. If you are featured, your account will grow even faster. All it takes is a few extra minutes in creating your post and that's why you should not let this opportunity slip away. Without further ado, here are the hottest Instagram food feature accounts you should be tagging.
Quick Tips on how to get Featured
Great photos
This one's a no brainer. The number one way to get featured is having a great photo. How to have great photos you might ask? Composition, story, lighting, and resolution. Take advantage of the editing tool Instagram provides. It can easily make an ok photo become a spectacular one. If you're not a great photographer, don't worry because as you practice you'll learn in the process.
Pro tip: If your food is "ugly", take a close up. Everything looks better as a closeup as you can see more of the details. And if that doesn't work, you can always make a short video clip that captures the moment.
Tag, You're it!
Always tag the business/event/brand/travel account seen in the post. It might even be worth a shot if you go to a restaurant that got a great Instagram following. And if you don't eat out often, you can tag brands of products you use. For instance, if you're a recipe blog and you're using an Instant Pot you can tag them.
Use their Hashtags
When going through my food feature accounts list, you'll find there's a column for hashtags. Well, if you want to increase your chances of being seen by that account then I reckon you use their hashtags too!
Get Local or Regional!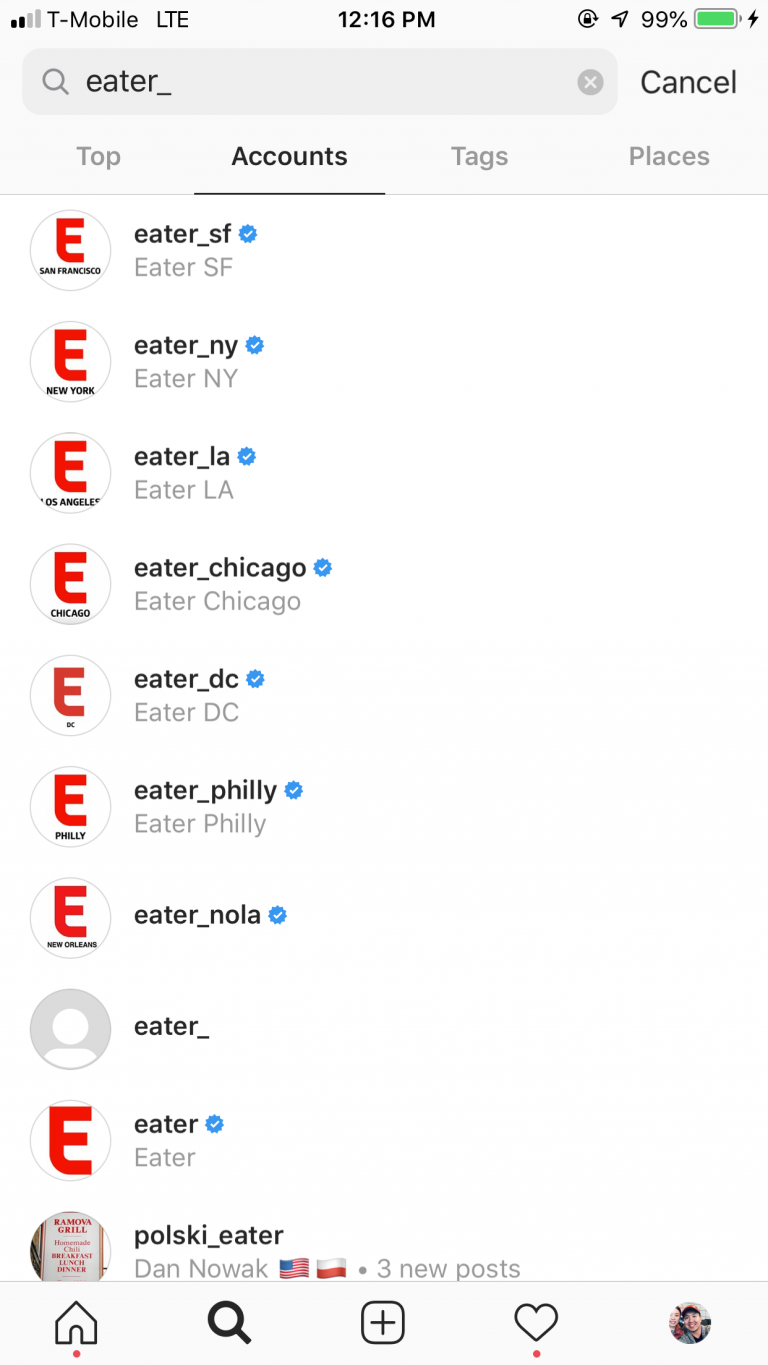 You should also look to take advantage of your area or the area the restaurant is in as there are many localized featured accounts you could tag. They may have a smaller following but the likelihood of them finding you is a lot higher. Eater was a larger example but there are many out there that has a smaller audience and are willing to feature you. Here's a list of other bigger accounts you can find if you searched their name, you may find one for your area:
Eater
BestFood
Yelp
Infatuation
Topfoodnews
NBC
Timeout
Get Niched
Just like the example of localized/regionalized accounts above, there are feature accounts for specific types of foods such as noodles, burgers, pizza, etc. As usual, I'll hook you up with some feature accounts you should look into.
Type "Devour." and you'll find a list of food-specific accounts
Type "Topfoodnews." and you'll find a list of food-specific accounts
For others: Type your food and check out what populates
Get the Look
As you skim through my featured accounts list, you'll find some of the accounts have certain themes. For example, @love_food mainly posts viral-like video clips of food. If you're post is similar to this theme, then you've just increased your chances of getting featured. Pay attention to the feature accounts as they may be looking for specifics.
What's next?
Still struggling to build your account? I suggest checking out one of these articles and subscribing to my page for the latest and greatest findings.
And if you want to support my page, do subscribe and follow me on my social media handles at Instagram, Twitter, Facebook.